(Breaking) I don't know why—nobody does. But I have trusted Sheila Fraser ever since she put out her report and exposed the Liberal Party's Adscam sponsorship scandal—the biggest political corruption scandal ever in Canada's history, which still hasn't even remotely been fully played out yet.
Here's a blast from the past:

Here's a blurb on Johanne Gélinas:
Johanne Gélinas is Canada's Commissioner of the Environment and Sustainable Development. Ms. Gélinas was appointed in August 2000 and is the second person to occupy this position.

The Commissioner is an integral part of the Office of the Auditor General of Canada. She and her team function as a specialized unit within the Office, investigating issues of concern to Canadians by auditing how well the federal government meets its environmental and sustainable development commitments. Like the Auditor General, the Commissioner reports directly to Parliament.

Ms. Gélinas has had a long career as an advisor to business and to federal and provincial governments on environmental and sustainable development issues. Prior to joining the Office of the Auditor General, Ms. Gélinas served for 10 years as Quebec's Commissioner of the Bureau d'audiences publiques sur l'environnement (BAPE). In that capacity, she conducted numerous public hearings and mediations on environmental issues. From 1995 to 2000, she was a member of the National Round Table on the Economy and the Environment (NRTEE) and chaired its Task Force on Sustainable Transportation. She has also been heavily involved in climate change issues.

[…] Apart from ensuring that Canadians are getting good value for their money by providing parliamentarians with a specialized focus on so-called "green" issues, Ms. Gélinas sees her role as ensuring that both the environment and sustainable development remain at the top of the federal agenda.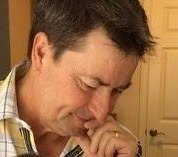 Latest posts by Joel Johannesen
(see all)