National Post —Move over Donald Trump. In their NP Platformed email available to subscribers, columnist Sabrina Maddeaux calmly explains that Justin Trudeau's recent uncontrolled angry outbursts — one at a citizen who was rude, and one at a reporter who dared challenge him with actual reporter-like questions — provides a clue as to his baser instincts. And if you saw these outbursts, you'd agree, it isn't a good look for him or any normal human. But moreover, it's a terrible look for anyone claiming the title of Prime Minister. But it's this new line of anti-science, pure crass political campaign bullshit that has me riled:
"…At a weekend rally in Oakville, Ont., Trudeau revealed his hand when he claimed that, "If you want this pandemic to end, go out and vote Liberal." He repeated the message again, even turning it up a notch, in Surrey, B.C., on Monday, saying, "If you want this pandemic to end for good, go out and vote Liberal!"
"This is the ultimate false promise by a politician who's become infamous for making false promises. No one can guarantee he will be able to end the pandemic. In fact, the expert consensus seems to be that there will be no real end to it: the virus will become endemic and we will be forced to live with it, albeit hopefully more normally. …"
So it's "follow the science," and "the science says… to vote Liberal"? Many, especially the media, would dismiss "bible belt" politicians who insinuated that "God wants you to vote [whatever way].  This blowhard — and his disciples — should be treated no differently.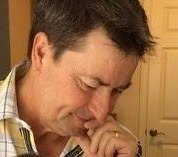 Latest posts by Joel Johannesen
(see all)