Here's one of those CBC interviews with experts that I feel sure they wish they never aired. This is word-for-word:
April 3 2020
CBC anchor Andrew Nichols: … Following pressure from the Trump Administration on the manufacturer 3M to stop exporting these N95 masks to other countries including Canada. What's your reaction to that?
Dr. Michael Gardam, Chief of Staff, Humber River Hospital:
Yeah that news story is very frustrating for me personally, I mean I've been involved with dealing with infectious disease outbreaks like this since SARS, and during SARS, respirators were held back, during H1N1 the U.S. closed their borders to respirators, during the Ebola crisis they did the same thing. This is not the first time they've done this, and there have been calls for literally over a decade saying we have to have local manufacturing of some really important medical equipment, because when you get things like this, countries close their borders and they want to use the equipment for themselves. So, this is a very frustrating topic for me personally and I hope to goodness that we actually do something about it this time.
CBC ended the interview at this point, even though the good doctor was just getting going on something of vital importance and interest.
SARS (February 2003): G.W. Bush.
H1N1 (January 2009 to August 2010): B.H.Obama.
Ebola (2014): B.H. Obama.
If CBC journalists are so concerned about Trump and his position on 3M exporting medical equipment to Canada even though they need it, Barack Obama's got more time on his hands than Dr. Gardam. Maybe the CBC should interview him about this (and make sure to visibly sneer when uttering his name as they do Trump).
Of course in addition to governments' failures to its citizens with regard to inspiring the local manufacture of goods Canada needs — literally for our survival — governments at every level have also failed to even secure — buy — adequate pandemic-level supplies from the Americans and Chinese and God-knows who else Canada totally relies on — again,  because Canada manufactures none of it. (Canada still imports oil — from nutbar countries — even though we do have it here, and we refuse to build pipelines to ensure our own security and self-sufficiency. This is a massive government fail. Epic. Dangerous.)
None of the facts, the science, or the evidence — things the liberals and the left pretend to hold as sacred — will stop the idiot media and other politicians (see what I did there?) from trying to blame Trump anyway. Look at this tweet thread I did this morning:
"Never again."

Ontario Premier Doug Ford acknowledges Canada's and Ontario's failures to manufacture their own medical supplies up to now; and their reliance on countries around the world for necessary goods has been a massive mistake.

Exactly.
…/2

— Joel Johannesen (@JoelJohannesen) April 3, 2020
/2 (And this is me talking): Canadians should review Canada's ridiculous oil importations from countries that don't give a damn about us, or worse, when we have our own right here.

And vital drugs. And our national defense. And so much more.

— Joel Johannesen (@JoelJohannesen) April 3, 2020
3/ But Ford also said he couldn't stress how disappointed he was with President Trump (in holding back 3M's supplies).

What?

He acknowledges Canada's failures, yet expects Trump and America to come to the rescue of Canada anyway? On the basis of "we're joined at the hip?"

— Joel Johannesen (@JoelJohannesen) April 3, 2020
Ford hasn't been premier for very long so maybe he didn't have time to get to his very most basic job — ensuring the health, safety, and security of Ontarians — yet. I can see him being pissed-off with other Canadians governments before him. But to be "disappointed" with Trump? This does not compute. It's blame-shifting — to Trump of all people. Classic of the left and its media division.
I've said it before and I'll say it again:
Somewhere, somehow, in their quietest moments, all government officials, elected and not, must surely be sparing a moment to suddenly realize that they totally — TOTALLY — neglected their very most basic responsibilities over the years, in favor of fluff and bullshit and selfies.

— Joel Johannesen (@JoelJohannesen) April 2, 2020
Dr. Gardam certainly revealed that truth, in case you needed an expert to reveal that proof to you (you didn't).
And then for dessert, this:
Canada first, and then maybe Americans…

"The first shipments will go to doctors and nurses in Canada with future distribution planned for United States"

(Note they have a U.S. plant as well)

— Bauer website re their face mask manufacturing.https://t.co/PNqwetODQ4 pic.twitter.com/nAHYqer5BM

— Joel Johannesen (@JoelJohannesen) April 3, 2020
And this:
Why doesn't Trudeau and his media #justinjournos demand that Europe send masks even though they kinda need 'em too?

— Joel Johannesen (@JoelJohannesen) April 3, 2020
And just this one more (there's even more at my Twitter account!):
Will Trudeau "order" Canadian companies to manufacture and supply **America** with medical equipment right now? Or will he not do that until Canada's needs are met? Serious question.

— Joel Johannesen (@JoelJohannesen) April 3, 2020
(Nobody answered my question.)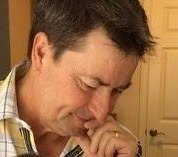 Latest posts by Joel Johannesen
(see all)