We've all heard of and seen the fake, paid, obviously well-organized "protesters" at various rallies in Canada, backed by various left-wing organizations (often from the U.S.).  But now also backed by communist governments or their stooges? Or by huge Chinese multinational corporations with ties to China's communist dictatorship? Or by individuals smack dab in the middle of contentious trials? Or, well, by whom, exactly? Therein lies the quandary: who dunnit? The Globe & Mail journalist goes just so far, then quits.
Pro-Meng protester at Huawei executive's trial says she is an actor, was unknowingly hired to wave sign
A Vancouver woman who protested for the release of Huawei executive Meng Wanzhou outside her extradition hearing this week says she was duped into doing so under the guise of a paid acting gig.
Julia Hackstaff, an actor, said an acquaintance in the film industry messaged her on Facebook on Sunday night about a production requiring 30 background actors for two hours the following morning. The acquaintance said the job would pay $100. …
Who hired them? We don't know, because the investigative journalisming stopped at that point. It's rather alarming because clearly, somebody on the side of Meng, China, or Huawei — or all of them — or someone else — hired Canadians to do some pretty tawdry stuff.
"One of the guys there – white, skinny guy – said, 'What's your name?'" Ms. Hackstaff recalled in an interview. "I told him my first name, Julia, and he checked a list on his phone and said, 'Yup.' He told me we were going to be given signs and we have to hold them and protest." …
Who is that "white, skinny guy?" And who paid him? The state-owned CBC raised the name "Jowe" (a woman) in their story. Here's a possible clue (G&M again):
China Central Television, China's main state television broadcaster, reported on Monday's proceedings, including images of the pretend protesters. "Locals gathered outside the courthouse, calling for the release of Meng Wanzhou," a narrator's voice said in Mandarin. …
Reporter Bob Mackin had the stones to plow right in and ask pointed questions on video, while also bringing up another possible culprit:
Happening now: students parroting the message of ex-Chrétien chief of staff Eddie Goldenberg await Meng Wanzhou's arrival at the Law Courts. Are they paid to be here? #cdnpoli #bcpoli #humanrights pic.twitter.com/02HaTcJN1d

— theBreaker.news (@theBreakerNews) January 20, 2020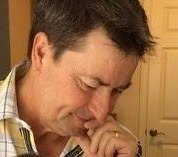 Latest posts by Joel Johannesen
(see all)