True conservatives must rescue party from lib lefters
Eighty-one-year-old Ron Moore hasn't sat in the Alberta legislature since 1993, but few will forget the years when the three-term Lacombe MLA was in the Progressive Conservative caucus.
Back in 1992, with Laurence Decore's Liberals almost topping the polls and Premier Don Getty's regime in chaos, Moore and a small group of other "true" Conservatives went to then-environment minister Ralph Klein and promised to deliver the support of at least 35 MLAs to Klein in a leadership bid.
Actually, Moore and his group put 37 MLAs behind Klein. Then came a razor-edge fight between Klein and Nancy Betkowski, who later showed her true colours by becoming leader of the provincial Liberals.
Moore, who was called on the carpet and chastised often by Getty for condemning that premier's free-spending ways that eventually made Alberta into a debtor province for the first time since the Great Depression, had given Klein, and his eminence grise Rod Love a list of five commitments in return for the MLA support. They were:
Cut the cabinet roughly in half to 15 ministers.
Chop the civil service by at least 25%.
Pass legislation to prevent ever running a deficit.
Prevent the government from getting involved in money-losing private sector business enterprises.
Cabinet ministers who did not operate within their budgets must be fired outright.
Klein followed through on all those commitments, but only initially.
Today, Moore feels "betrayed." In a nutshell, he says: "We are back to the free-spending days of Don Getty and cabinet ministers are out of control."
Well, it surely seems that way.
"Spending went up 100% in just nine years, from $12.7 billion in 1996 to $25.5 billion in 2005. During that time the population rose by only 17%, that's 83% less than the rise in spending."
As health minister, Gary Mar blew his budget repeatedly. Today, Mar is intergovernmental relations minister, which Moore believes is a waste of time and tax money, since any political observer knows a premier is his own intergovernmental affairs minister.
After getting close to 30 cabinet ministers, we are down slightly to 22. Considering the U.S., the world's superpower, has only 16 cabinet ministers, that seems ludicrous.
The former Lacombe MLA ticks off example after example of how Klein's government has now lost direction and has seemingly relegated any notion of being Conservative to the back burner.
His assessment seems frighteningly true.
Moore believes Klein enjoys the PR functions of premier but is tired of the daily—but essential—minutia of government.
"The party and government have fallen into the hands of liberal-left wingers such as Mar, and Dave Hancock, the former education minister, now a leadership candidate."
He contends the drift away from Conservative values must be stopped or else we'll see party support dissolve just as it did under Getty's disastrous regime.
Friends, I say this political old-timer is right.
True Conservatives—not conservative by convenience rather than conviction—must rescue their party and our government from liberal-lefters cloaking themselves as something they are not.
If the next government—under whomever becomes premier—does not get back on track, it will disintegrate with catastrophic results for our province.
Never forget how close we came in 1992-93.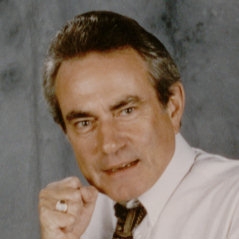 Latest posts by Paul Jackson
(see all)