Yeah… "Liberal". It's actually embarrassing now huh? (Canadian Press: "Alberta Liberals consider name change or rebranding to renew voter interest").
How about Alberta Socialists?
No? Ahh. Too shockingly honest and real… reveals the hidden agenda, etc… I get it.
OK. How about Alberta Progressives? Ahh. Possibly the same prob.
What about CBC Alberta? (May be taken already)
Alberta Committee Women 'n Activity Centre (ACWAC)? —Official logo: a duck!
The ♥Trudeau♥ Party?
Western Dionettes?
Alberta Artists' Party?
Socialists Undermining Capitalists Kollective (SUCK)?
Alta Alternative Lifestyles Party?
The Interpretive Dance Party?
Ack. Just keep "Liberal".
.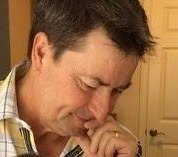 Latest posts by Joel Johannesen
(see all)