Barack Obama spent some of his millions of campaign dollars last night speaking about and helpfully providing actual examples of what we were to take as the dreadful malaise that has, to his sour mind, beset what he constantly insinuates is a dreadfully faulty America in need of his "fixing" and his brand of "change".
All is wrong with America. He can fix it —and the world, he actually added in last night's Hollywood-produced campaign ad complete with music and high production values designed to stir emotions as if it were high drama rather than reality.
And it struck a chord with me, though not the way Obama might have hoped. I had read an excerpt just yesterday prior to this Obama/Spielberg production from a new book about Ronald Reagan's election campaign of 1980, called Rendezvous with Destiny: Ronald Reagan and the Campaign That Changed America
, by Craig Shirley.
Like Obama, Reagan had taken some ad time on national networks at the close of his campaign, to speak directly to the nation —a nation that was actually described —not just at home but everywhere by nearly everyone — as being in a deep "malaise".
…and in all the annals of his speeches, it was one of the best, though it never got the recognition it deserved. It was pure Reagan, looking into a camera, giving his testament to America, describing it as mankind's "last best hope."

"I find no national malaise," Reagan told viewers. "I find nothing wrong with the American people. Oh, they are frustrated, even angry, with what has been done to the blessed land. But more than anything they are sturdy and robust as they have always been."
So you see, there's no difference between Barack Obama's angst about America, and his seemingly innate culture of blaming America first, and blaming Americans—particularly white, conservative ones, and certainly "rich" ones—and his constant talking down and his negativity (all of which he and his team have nonetheless somehow managed to package as "hope"); and on the other hand, Ronald Reagan, and his natural, earnest, absolutely real, authentic, hope, pride, confidence, and pure love of America.
He won in a landslide. Twice.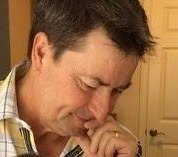 Latest posts by Joel Johannesen
(see all)