A reader wrote and and reported this about his experience voting in the liberals' Globe and Mail online poll concerning the liberals' Senate division:
Joel,

I had a unique experience a few minutes ago.

I voted on a G&M online poll which asked the question, "Do you want an elected senate?"

I, of course voted yes.

I was the first to vote, so I grabbed a screen shot of it. (see attached)

Only a minute later I refreshed the screen and my vote was erased.  So I grabbed a screen shot of it also. Not the "sorry you've already voted on this poll"….warning but there are no votes.  …

Paul
Then:

UPDATE:
Poll ended up with the correct answer, despite the magically disappearing Yes votes.
Yes
61% – 5415 votes
No
39% – 3474 votes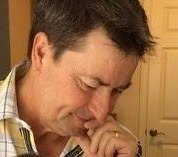 Latest posts by Joel Johannesen
(see all)