Tweets the totally naturally blond 66-year-old former Liberal MP from Ontario, Michelle Simson, today:
Had to LOL watching Trump tonight and every other appearance he's made, His skin IS orange…not WH lighting. Either a tanning booth or cheap fake tan lotion". His skin mirrors the color of his "hair. LOL 🙂

— Michelle Simson (@MichelleSimson) January 8, 2020
Got it: commenting on someone's personal appearance *is* totally cool after all. It just depends on who's commenting, and who is being judged — i.e., what party they belong to.
Or is it just what sex they are? Well that too, I think. It's confusing. She tweeted this gem just before that one:
Trudeau's new beard….silly. Makes me wonder if the beard is gray, does he colour his hair?

— Michelle Simson (@MichelleSimson) January 8, 2020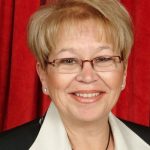 So the color of their skin, their hair, what they wear — have at it.
Never mind all that blather from women and women's groups and all we've been scolded about — by finger-wagging liberals and Liberals — for decades. Simson is a former president of the Ontario Women's Liberal Commission. She also sat as a member of the Standing Committee on the Status of Women. So that certainly was a good use of time.
Oh yeah: "LOL"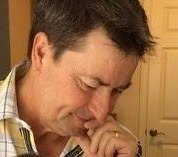 Latest posts by Joel Johannesen
(see all)