You've noticed ProudToBeCanadian.cat has adopted a news headlines format for the "front page," and it has been going over very well. So we will continue to do it.
Visit everyday and throughout the day to see what we're reading, and to find out what the main political news thrust of the day is. Headlines are grabbed from news media sources, bloggers, Twitter, and anywhere newsy items can be found.
Of course we add a few opinionated words of wisdom to the headlines, sometimes snarky, sometimes witty, but always said in bold colors.
Article-writing will resume in due course. If you have an article for submission, please feel free to send it in. Please make sure it is fully edited, not protected by any copyright not owned by you, and do not expect remuneration.
Thanks!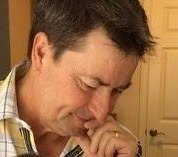 Latest posts by Joel Johannesen
(see all)