Read this whole story and watch how quickly the liberal media scrubs itself of any responsibility for this hideous, despicable, idiotic sentiment—blaming it instead on "the internet". Not on themselves. Not on liberal "educators". Not on liberals. "The internet".
One in five believes in conspiracy
Janice Tibbetts, CanWest News Service via National Post
Published: Monday, September 11, 2006

More than one in five Canadians believe the events of Sept. 11, 2001, were orchestrated not by al-Qaeda terrorists but by Americans looking for a pretext for war in Iraq, according to a new poll.

A telephone poll conducted for CanWest News Service reveals 22% of Canadians believe in a conspiracy theory in which the attacks were orchestrated by a "group of highly influential Americans and others" rather than supporters of Osama bin Laden.

[…] The poll for CanWest also found that just over half of Canadians believe U.S. foreign policy is at the root of the 9/11 attacks, showing a hardening of opinions since the one-year anniversary of the disaster.

It found 53% of Canadians said the attacks were "a very specific violent reaction to foreign policies of the U.S. government."
And the liberal media continues with their idiocy: the first person they run to for expert advice—after their own liberal pollsters—is the ubiquitous university professor.
University of Victoria professor Dr. Arthur Kroker says the Internet has given staying power to theories that in the past might have had a shorter lifespan.
Look up perfidy.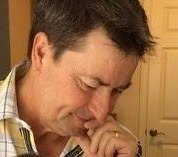 Latest posts by Joel Johannesen
(see all)