Just how far have the Trudeau Liberals strayed from "normal," when in order to score what they hope is a good political hitjob on Andrews Scheer and the Conservatives and all their supporters, they insult normal Canadian workers by smearing feces on them?
Well, this is subtle. Sometimes a yellow vest is just a yellow vest?#elxn43 pic.twitter.com/g39VaQZ3M6

— Gerald Butts 🇨🇦🖐🧼🤚 (@gmbutts) October 14, 2019
The outrage is righteous.
Sad to see what's happened to the once great Liberal Party.

Justin Trudeau's top advisor thinks a working guy wearing a mandated safety vest is a Nazi dog whistle.

A world away from Jean Chrétien praising the dignity of work. https://t.co/8DAJ4vsUYJ

— Jason Kenney (@jkenney) October 14, 2019
https://twitter.com/jonkay/status/1183952466217521152
Still shocked by this from Trudeau's top advisor.

Liberals say they're for the middle class and those working hard to join it. Except if you wear high-vis work gear and put in a hard day's work. Then they call you a racist.

I was proud to shake this man's hand. pic.twitter.com/Xln96ltaIE

— Andrew Scheer (@AndrewScheer) October 15, 2019
So much for running that promised "positive" sunny-ways campaign. They've pivoted to an ugly and vexatious and desperate and scorched-earth, f-you-all campaign.
— Albertaardvark (@Albertaardvark) October 14, 2019
Another broken promise, and he's not even re-elected yet.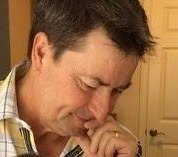 Latest posts by Joel Johannesen
(see all)