It's true. He really said that today.
He either does not understand that Canadian government debt is utterly the same thing as Canadian taxpayer debt, or worse, he does know, and he thinks you're a complete freaking moron.
Bloomberg tweets:
#BREAKING TRUDEAU: "WE TOOK ON DEBT SO CANADIANS DIDN'T HAVE TO"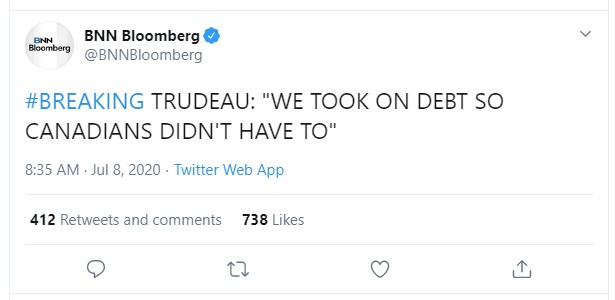 This is right up there with "The budgets will balance themselves."
In fact it's right up there with the utter stupidity of his massive tens of billions of dollars in deficit spending in the years before the pandemic, during economic boom times in North America, when massive surpluses could have and should have been banked.
And right up there with not closing the borders and implementing strict quarantines early in the pandemic when he could have but chose not to, citing the possibility of it being perceived as "racist" and thus harming his relationship with the woke set.
And right up there with going out and joining a BLM demonstration in the midst of said pandemic, and literally getting down and taking a knee —in fealty to them and in a grand display of performative acquiescence to the trendy leftist revolution.
And actually, I could go on for an hour providing more examples of what it's right up there with.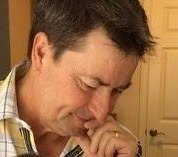 Latest posts by Joel Johannesen
(see all)