It's one thing (a bad thing) for a state-owned and taxpayer-funded and socialism-reliant media to find it appropriate to use its online "news" pages to selectively "report" on (or not report at all) political news or any kind of news; and to present paid opinions and commentary and "analysis" on our nation's politics from left-wing pundits   —  which the state-owned CBC does do, and absolutely horribly, and with an odious left-wing and overtly anti-conservative bias.
But what a deplorable thing when that state-owned, taxpayer-funded, and systemically left-wing media gets itself intrinsically involved in the politics of a nation, by not just reporting the news as they see fit, but actually plopping political polls in front of its readers and asking its readers to vote on contentious political issues. Particularly after they've successfully nurtured and established a clearly left-wing audience of "voters." Are they trying to help shape voting patterns? Helping convince our democratically elected leaders to behave in a certain way? What kind of nation allows this?
https://twitter.com/#!/CBCMontreal/statuses/195913593349349376
(Twitter text reads: "VOTE: Do you agree with the Charest government's new offer to roll out tuition increases over 7 years instead of 5? http://…")
This isn't the most egregious example of political polling the state-owned media has done, only the latest. But that left-wing media outfit, which literally relies on the advancement of the socialist agenda, get themselves involved politics all day long, every day, in every way.
State-owned media should be banned in this country, and that notion enshrined in our constitution. What kind of government competes against its own citizens, particularly in the forum of ideas and moreover, the nation's politics? And what kind of government allows a branch of government to compete against its own citizen-owned enterprises for popular attention, and advertisers, and ratings?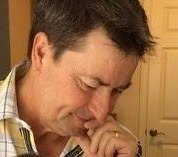 Latest posts by Joel Johannesen
(see all)