The University of South Florida (USF) has reversed its denial of recognition to the USF Young Pakistani Student Cultural group. USF had argued that the Young Pakistanis were too "similar" to the Young Indian Student Cultural group on campus. After USF denied the Young Pakistani application for recognition, they came to the Foundation for Individual Rights in Education (FIRE) for help.
This case is disturbing because USF currently recognizes over 60 multicultural groups and no fewer than 20 engineering clubs. But, according to USF, the Pakistanis are considered too similar to Indians to be allowed on campus. The Pakistanis were initially told to simply join the Indian group because USF administrators were unable to discern a difference between the two groups.
The ordeal of the USF Young Pakistanis began in April 2010 when they submitted a constitution in order to gain official recognition. USF rejected the application in a September e-mail from the USF Student Programs Coordinator. She told the Young Pakistani Founding Chairman the following: "the purpose of your proposed organization may be fairly similar, if not the same, as another existing organization that is established at the USF Tampa campus." She added "no other student organization can exist with the same or similar mission/purpose."
By now, the reader of this column may be sensing some familiarity with the general argument employed by USF. A few years ago, the University of Miami refused to recognize Advocates for Conservative Thought (ACT), a student organization that was created for "the exposition and promotion of conservative principles and ideas." The University of Miami argued that this decision was justified because it had previously recognized the College Republicans. FIRE also intervened in that case and ACT finally received official recognition. This was after four failed attempts without the help of FIRE.
By now, the reader of this column may also be sensing that it is a parody. USF did not ban the Pakistanis because they were similar to the Indians. USF banned a conservative group, Young Americans for Freedom (YAF), because it was similar to a libertarian group, Young Americans for Liberty. The analogy is a good one given the extent to which conservatives and libertarians often fight over important issues.
Fortunately, FIRE wrote USF President Judy Genshaft in October in order to explain (slowly) that YAF and Young Americans for Liberty are indeed different in terms of their ideology and stated goals. FIRE also explained that USF's policy is unconstitutional. Specifically, the policy gives administrators too much discretion to reject new student organizations. Such discretion fails the Supreme Court's 40-year old requirement that government representatives use "narrow, objective, and definite standards" when subjecting First Amendment rights to a permit system. See Shuttlesworth v. Birmingham (1969).
The good news is that USF Dean of Students Kevin Banks has responded to FIRE. And he has provisionally recognized YAF pending approval of the group's constitution. The bad news is that USF has yet to revise its unconstitutional policy of preventing groups "with the same purpose/goals" from obtaining recognition.
FIRE Vice President of Programs Adam Kissel observed that, after the College Republicans, YAF is the largest and oldest conservative student organization in the United States. Given that fact, it seems a stretch to imagine that USF administrators really are ignorant and/or confused about how YAF differs from Young Americans for Liberty, which is only a couple of years old. After all, the folks who approve different student organizations should know something about how student organizations differ.
Maybe the great minds roaming the administrative halls of USF really failed to grasp the difference between these two groups. Maybe they still fail to grasp the larger differences between conservatives and libertarians. It is more likely, however, that USF administrators knew the groups were different from each other – and, more importantly, different from the administration. And because neither is liberal their collective campus influence had to be minimized.
The sad thing about all of this is that these administrators usually call themselves liberals. There used to be a difference between liberals and totalitarians. To be honest, I can't tell the difference anymore.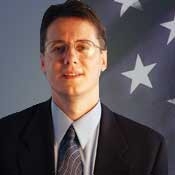 Latest posts by Mike S. Adams
(see all)