At the recent G-8 Summit in Hokkaido, Japan, the leaders of two non-member but invited states came from China and India, Asia's emerging giants.
There is a consensus among observers of world politics that power – economic, political and military – is shifting in the direction of Asia and away from Europe and the Atlantic basin.
India is China's natural counterweight in Asia. Though India is prudent in not displaying any overt posture of engaging Beijing as a rival, there is no mistaking that the world's largest functioning democracy is closing in on the world's largest totalitarian power in the two-country race for higher economic growth.
The latest volume of Foreign Policy discusses in its cover story India's economic performance of recent years as Asia's "new miracle." India's lesson for developing countries is that democracy provides for more sustainable economic growth, and the annual rate of growth is higher when society is open and free.
Sustaining high growth rates means acquiring more energy supply through increased oil imports, mining domestic coal resources and developing hydro power or building nuclear power plants. The environmental costs will vary depending on which energy path is pursued.
India's preference is for clean energy by building nuclear power plants and this will require procuring the newest civilian nuclear technology available with a secure fuel supply.
India's needs have pulled the country closer towards the United States with President George W. Bush reciprocating warmly. The significant aspect of this budding relationship is the U.S.-India Civil Nuclear Co-operation Initiative, also known as the 123 Agreement signed between the two governments.
This agreement will permit India to avail itself of new nuclear technology and fuel supply once the agreement is ratified by the U.S. Congress. India also is required to conclude a safeguards agreement with the International Atomic Energy Agency (IAEA), and its board has indicated support for such agreement. There is a further requirement for a consensus decision by the Nuclear Suppliers Group (NSG) granting an India-specific exemption for the supply of nuclear fuel or uranium.
India's difficulty arises from its refusal to sign the Non-Proliferation Treaty (NPT), yet high regard for its democracy has helped in gaining support for the agreement.
Opponents of the agreement do not wish to see India rewarded while remaining outside of NPT, and they remain suspicious that with the agreement New Delhi will manoeuvre to lift constraints in domestic fuel supply for military purposes by securing external supply from NSG.
But Prime Minister Manmohan Singh has explained to opponents at home and abroad, while recently winning a confidence vote on this issue in India's parliament, that his government will not compromise its defence priorities nor retard the country's economic growth.
The agreement is intended for assisting India's development through provision of increased clean nuclear energy from plants under IAEA safeguards, and without India having to add higher levels of carbon emission to the atmosphere from rising imports of oil or increased use of coal.
Canada is a member of the NSG and by supporting the agreement Ottawa would signal its confidence in the strength and transparency of India's democracy, and of its important standing within the British Commonwealth and the Asia-Pacific region.
This is clearly what Washington appreciates and why President Bush has shown foresight in embracing India in a strategic partnership for a new century.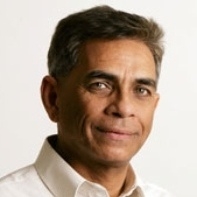 Latest posts by Salim Mansur
(see all)