Please note: No tax receipt will be issued.
Your contribution is not tax deductible.
ProudToBeCanadian.ca relies on direct cash support from people like you. Running a site like this is an enormously costly proposition in terms of time, money, legal risk, and work effort. (For more context on that, read this.)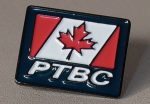 For years we relied on sales of our lapel pin, but it was made in China, and so for a number of reasons we decided it may not be the best fit for our site. So we stopped selling it altogether.
If you feel our web site is providing a valuable service to you or supports the things you believe in, please consider "voting with your dollars". That's how the free market works.
There are two choices: Option 1: PayPal (no account necessary); or Option 2: Interac/E-Transfer. (Failing either of those, please contact us.)

OPTION 1


or

If you'd like to make a ONE-TIME contribution, please use this "DONATE" button below. You can use your PayPal account, or if you'd rather, your credit card directly (we never see any account info).
If you'd like to start a monthly donation (PayPal calls it a "subscription"), please choose a monthly amount from the drop-down menu below, then press the "SUBSCRIBE" button. (You can cancel easily anytime.)
If you already subscribed to a monthly donation but need to unsubscribe (end it), use this button or log into your Paypal account, where all your subscriptions are listed and are easy to cancel.


OPTION 2
Use Interac/e-transfer by logging into your bank or credit union's site and finding the appropriate Interac or e-transfer link. Send payment to [email protected] 
Simple!