I'm not sure if she's tone death, un-self-aware, or just plain stupid. In any case, she's pro-abortion, which is egregious enough.
On the question of what BC will do in light of the possible upending of America's Roe vs Wade decision, which has utterly nothing to do with BC as we know, the BC minister in charge of Finance (yes, FINANCE, because she's the go-to on… all matters abortion?) appeared to be uniquely qualified to shut up.
B.C. Finance Minister Selina Robinson reacted strongly yesterday to questions about the status of abortion in B.C. and Canada following reports the U.S. Supreme Court may strike down the landmark Roe v. Wade abortion rights ruling. In an interview with reporters at the Legislature, Robinson said "any change to access to abortion will be over my dead body."
Holy bad choice of words, Batman.
The dead bodies of unborn babies notwithstanding, many of the commenters (remember, this is left-wing progressive idiotville Vancouver) seemed to be amenable to her argument.
Among the comments to the article, one commenter chimed in: "I like her terms."
Another: "Given that the majority of abortions in Canada are performed on Progressives, I fully endorse this policy."
But for a more full and honest discussion about the issue, I found one of the many good reads was actually from lefty Glenn Greenwald, and if you're interested in being serious about the issue and really examining it from a legal and constitutional and historic perspective, I invite you to read his objective analysis of the situation. The Irrational, Misguided Discourse Surrounding Supreme Court Controversies Such as Roe v. Wade (substack.com).
And here's my ubiquitous abortion discussion reminder that abortion is the most insidious, most disgusting, most disgraceful and most egregious act ever thought of by humans.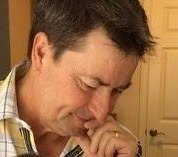 Latest posts by Joel Johannesen
(see all)