The year-long controversy surrounding the complaint brought by the Canadian Islamic Congress against Maclean's magazine and author/essayist Mark Steyn under Section 13 of the Canadian Human Rights Act, embarrassed and pushed the Canadian Human Rights Commission to seek an independent "comprehensive policy review of how best to address hate messages on the Internet."
This independent review by Richard Moon, University of Windsor law professor, released this week should by all accounts bring an end to the misgivings over Section 13 that puts a chill on free speech by threatening prosecution on the "prohibited grounds of discrimination."
Professor Moon has called for repeal of Section 13. He recommends that the Canadian Human Rights Commission (CHRC) and the Canadian Human Rights Tribunal (CHRT) should "no longer deal with hate speech, and in particular hate speech on the Internet.
"Hate speech should continue to be prohibited under the Criminal Code but this prohibition should be confined to expression that advocates, justifies or threatens violence."
This recommendation is clearly a relief for advocates and defenders of freedom of speech as set forth in Section 2 (b), and protected according to Section 1 of the Canadian Charter of Rights and Freedoms.
The Canadian Islamic Congress complaint – as I wrote following its dismissal by the CHRC in June 2008 – made Canadians take note, unlike any previous complaint, how the censorious provision of Section 13 is a blot on Canadian democracy.
Canadians got instruction as never before, due to the Canadian Islamic Congress complaint, on the principle and value of free speech as the foundation of an open democracy.
They also learned how it can be undermined, given its fragile nature, by the zealotry of those who insist the causing of offence – real or perceived – should be criminalized to protect the sensibilities of designated minority groups in a multicultural society.
It is understood rights and freedoms, as the Charter declares, are subject to reasonable limits in keeping with the values of a "free and democratic society."
Hence, most Canadians accept the spiteful abuse of free speech as hate speech is, and should remain, punishable under the Criminal Code within the proper setting of a lawful court.
The CHRC and the CHRT are not properly constituted law courts. Respondents accused under Section 13 are not adequately protected, and complainants are merely required to prove being harmed "on a balance of probabilities" and not certainty.
Moreover, while the CHRT proceedings, as Professor Moon finds, are reasonably formal, "the procedural rules, including rules of evidence, are less strictly applied than in criminal cases."
Now that the professor's independent study has publicly recommended the repeal of Section 13 of the Canadian Human Rights Act, the federal Parliament needs to respond.
Ottawa should either act on the advice of Professor Moon, or begin its own procedure to review Section 13 even as a sitting member – Keith Martin, Liberal member for Esquimalt-Juan de Fuca – has already moved a motion to have it revoked.
Canada is a mature democracy, and most Canadians are reasonable and law abiding.
For Parliament to constrain free speech beyond the existing reasonable limits through the provision in the human rights act of Section 13 is an insult to Canadians and Canadian democracy, and it should act wisely as Professor Moon recommends.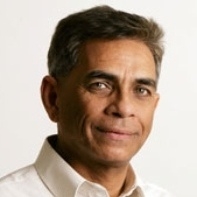 Latest posts by Salim Mansur
(see all)