Decolletage, high heels and politics signal all is well with the world
I have recently taken up a residence at the Ouzo Greek Restaurant in the increasingly trendy 4 St. S.W. district, and here, perched in my favourite spot as I peruse one of the best menus in town, I gaze at the growing number of pretty women passing by who have taken to showing off an ever-increasing amount of decolletage.
Yes, along with high heeled shoes (and the higher the heels the better) and decolletage, (and the lower the decolletage the better, too) women seem to be getting ever more enchanting as I get evermore older.
Sometimes its hard for me to concentrate on my latest edition of William F. Buckley's National Review, Thomas Lifson's The American Thinker, The New York Review of Books, and Forbes magazine—all of which impart to me knowledge unattainable to the general masses.
Hence, I am generally able to slaughter opponents in debate.
Politics and fine literature tend to enthrall me as much as do pretty women, and as I used to say before getting hitched again, my passion is politics and dating pretty women is my hobby.
Dating pretty women is far more fun than playing golf, if at times somewhat more hazardous.
Actually, despite the turmoil in the Middle East, and despite the death throes of radical Islam—fanatics in their death throes always lash out just before their cause becomes extinguished—the world is a fairly secure place.
In Canada, we have the best federal government in almost a decade-and-a-half and it is a government that is going to be in power for a very long time—witness the death throes of those involved in the Liberal leadership campaign.
Prime Minister Stephen Harper is a leader of great merit, and great foresight, and he knows exactly what must be done and how to do it.
My prediction: Harper will become a major figure on the world stage in a very short period of time. Our nation will win back its prestige.
In the U.S., President George W. Bush is far more competent than his Liberal-Left opponents suggest.
Witness his speech last week to the National Association for the Advancement of Coloured People (NAACP) in which he held his audience in the palm of his hand.
Bush's speaking stints are confusing.
Nine times out of 10, he seems to stumble through them—unless he's on the stump at some country fair, in which case he is in top form—but on some very specific occasions his delivery is superb.
So it was at the NAACP gathering.
Bush's push into Iraq, which is far more successful than Lib-Left news reports and commentators suggest, will spur democracy through the dictatorships of the Middle East.
That will bring peace to a huge slab of this planet and freedoms to hundreds of millions of people—particularly women—who have virtually no rights under totalitarian Islamic regimes.
British Prime Minister Tony Blair is not going down the drain as some observers believe.
He has won three straight majority elections in a row—the first time the Labour party has achieved that in its history—and he has forged close ties with Washington that will serve Britain well for decades to come.
In Canada, both those two failed prime ministers, Jean Chretien and Paul Martin, destroyed our ties with Washington.
It is to Harper's immense credit that the Conservative leader has been able to rebuild those ties in little more than a handful of months, a feat that, should the Liberals win the next election—or even the one after that—would be ripped apart overnight to the detriment of our nation.
Over in Germany, Chancellor Angela Merkel is busy dismantling all the rot installed in her nation's government structure by the blind-eyed socialist Gerhard Schroeder.
That rot included, as during the Chretien/Martin regimes, insulting the Americans at every touch and turn.
Many have doubts about Russia leader Vladimir Putin's intentions, but it seems he is doing an adequate job in rebuilding a nation shaken by the incompetence of vodka-sodden Boris Yeltsin and trying to curtail the would-be breakaway republic of Chechnya. Sure, Putin wants to use Russia's vast oil and natural gas wealth as a power play in the world, but so what?
Canada should, too.
My friends, sitting in the elegant Ouzo restaurant's patio and pondering both pretty women and the true state of the world, makes me very optimistic during these summer days.
I hope you feel the same.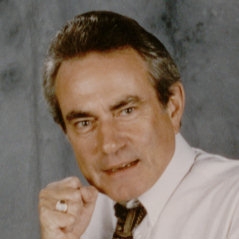 Latest posts by Paul Jackson
(see all)