Once upon a time, there was a man named Darwin West who decided to enroll in the master's degree program at Purdue University Calumet so he could study Marriage and Family Therapy. Because he was a member of the LDS Church he subscribed to its belief that sex is to be confined to marriage, which is a lifetime commitment between one man and one woman.
The year after he enrolled in the master's program, Mr. West worked for LDS Family Services. This was to fulfill some of the practicum hours required for the master's program. At least three other students in the program had worked for LDS Family Services before Mr. West. All were allowed to count their hours toward the practicum requirement.
During Mr. West's first year at Purdue, no faculty member ever raised any concerns about his academic performance. No one expressed concerns over his ability to relate to other classmates or potential clients. He had a good year.
But, then, the next summer, one Professor Trepper agreed to meet with the director of LDS Family Services. This was so they could formalize the relationship with the master's program so it would be an officially recognized training site for students. But, alas, the meeting never occurred.
Later on that summer, Mr. West met with a young male who sought counseling from LDS Family Services. The teenager felt attracted to other men and wanted help so he could overcome those desires. After talking with the teen, Mr. West mentioned the situation to his supervisor, Professor Hecker. Mr. West had never discussed this type of situation in any of his classes so he wanted guidance. Because Professor Hecker was confused, she asked many questions about the work Mr. West was doing at LDS Family Services.
The next week, Professor Hecker informed Mr. West that he could no longer help the teen who wanted to overcome his attraction to other men. Instead, she said that he had to help the client embrace the desires he was trying to extinguish. Mr. West was confused because this was the opposite of what the client came to LDS Family Services to receive. But she was insistent.
Mr. West then asked the learned professor whether therapists are ethically bound to help a client reach his goals rather than to advance the therapist's political agenda. And he further asked Professor Hecker if she would want Mr. West to change his views concerning the matter simply because she disagreed with him. The good professor was visibly shaken by the question.
Not long after Mr. West's conversation with Professor Hecker, Professor Trepper decided that LDS Family Services was no longer a good place for practicum students to work. Professor Trepper informed Mr. West that none of his hours there would count towards his degree. Mr. West was very upset.
At the end of the next semester, Mr. West met with Professor Wetchler to receive his semester evaluation. Until that point, no faculty members had raised concerns over his academic or professional performance. But Professor Wetchler suddenly announced that the faculty had discussed his file and that he was in jeopardy of being kicked out of the program.
Mr. West was shocked and inquired into the reason for this drastic change in his standing with the program. Professor Wetchler admitted that Professor Hecker had relayed some of Mr. West's questions concerning counseling the teen who wanted help getting rid of his same-sex attractions. From these questions, it was concluded that Mr. West had trouble dealing with clients who engaged in homosexual conduct. Professor Wetchler also admitted that Professor Trepper had expressed a concern regarding Mr. West's values as they relate to sexuality.
Still in shock, Mr. West consulted with one Professor Byrd at the University of Utah School of Medicine. Byrd mentioned the possibility of challenging the bias, discrimination, and intimidation at Purdue. But Mr. West wanted to graduate, so he did not take any legal action against them.
A few days later, Mr. West met with Professor Trepper to discuss his concerns with Mr. West's performance. Professor Trepper said he had been intimidated by Mr. West, despite his position high above West in the program's hierarchy. It seems Trepper had his concerns about Mr. West's conservative beliefs regarding sexuality.
Mr. West did not hear anything more about being kicked out of the program that year. He continued earning straight "A"s and thinking all was well. But things were not well. Things were not well at all.
…To be continued.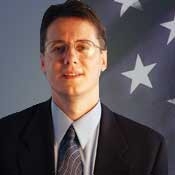 Latest posts by Mike S. Adams
(see all)