Fraser Institute — In a sane land with actual journalism, this would be front-page news, one week ahead of an election. "In this year's report, Canada ranks 14th based on 2019 data, the most recent comprehensive data, part of a downward trend since 2016. (Last year, Canada initially ranked 8th, although data revisions later lowered its rank to 13th.)"
"Due to higher taxes and increased regulation in Ottawa and the provinces, Canadians are less economically free, which means slower economic growth and less investment in Canada," said Fred McMahon, Dr. Michael A. Walker Research Chair in Economic Freedom at the Fraser Institute.
Economic Freedom of the World: 2021 Annual Report is the world's premier measurement of economic freedom, ranking countries based on five areas—size of government [Canada: 111th], legal structure and property rights, access to sound money, freedom to trade internationally, regulation of credit, labour and business. In this year's report, which compares 165 countries and territories, Hong Kong is again number one—although China's heavy hand will likely lower Hong Kong's ranking in future years—and Canada (14th) trails the United States (6th).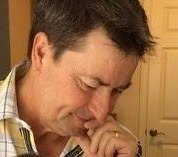 Latest posts by Joel Johannesen
(see all)