I put this article on the BOLDCOLORS.NET site for our American friends. How embarrassing. It's also at BoldColors.ca —the Canadian branch-plant subsidiary site.
Hey Obamacare and government-run "healthcare" (—wink!) advocates in the United States: here's a sneak peak at the cover of the upcoming January 31, 2011 edition of Canada's biggest news magazine, Maclean's: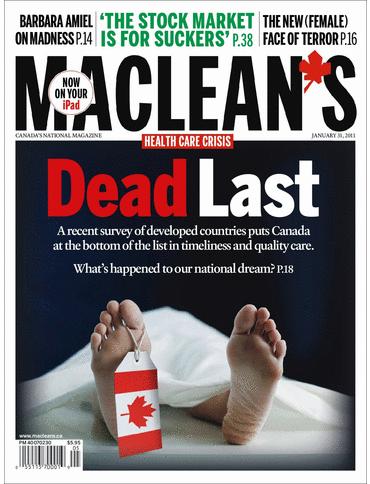 The news is dismal. Here are a few clips from the lengthy article:
"Making patients wait is really a means of rationing health care— a blunt, ineffective way of dealing with a looming health-driven fiscal crisis faced by Canadians … a potentially unsustainable burden on public budgets."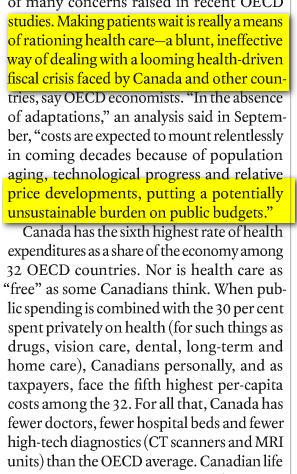 According to an American study by the U.S.-based Commonwealth Fund, a charity that advocates for health policy reform,
"Canada scored well on leading "long, healthy productive lives," but it was mid-pack or worse on every other measure. The report, based on national statistics, and patient and doctor surveys, shows Canada scored poorly on chronic care and use of electronic records. Canadian patients reported the second highest rate of perceived medical errors. Canada was dead last on two key measures quality care, defined as "effective, safe, coordinated and patient-centred," and timeliness of care. "
"The sorry state of the nation's emergency wards is just one indicator of trouble today and trouble to come. ERs are just 'the canary in the coal mine,'" said Nova Scotia's advisor on emergency care, Dr. John Ross, who also said this:
"We have allowed the system to see the patient more as a burden than its very reason for being. To some, patients are 'cost drivers' and to others they border on being nuisances who get in the way of a smoothly functioning bureaucracy."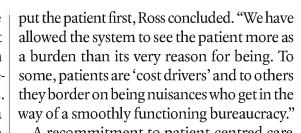 Fantastic.
As a Canadian myself, I can testify to the fact that our dog Sammy gets far more timely care — and at a reasonable cost, although we could also opt to buy private vet care insurance for her basic health care needs too, if we wanted to —something we are not allowed to do — by law — for ourselves (nor are we allowed to spend our own money on our own basic health care and that of our families, here in Canada). And we have also found no problem in actually getting a "family doctor" for our dog, which a huge percentage of Canadians cannot say for themselves.
And I can also add that we rely on America's (pre-Obamacare) health care when we're really in a crunch, as do many politicians in Canada.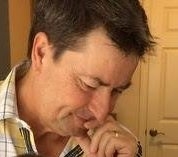 Latest posts by Joel Johannesen
(see all)