Mischa Popoff, whom I've supported in the past as a BC Conservative candidate for the May 14 2013 provincial election, is now running as an independent.
He's been bullied out of the BC Conservative lineup. Ironically, given the horribly embarrassing and bearish polling data for the BC Conservatives, he may win, and become the only conservative in the BC legislature after the May 14 election.
And that ain't no bull.
Watch this great grassroots, no bull video, complete with a bull  —  a bull which is literally bullying the no-BS Mischa Popoff like the BC Conservatives have.
I'm very bullish on his chances of winning.
Oh and I'm having steak for supper tonight.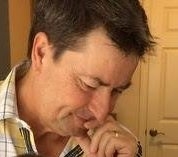 Latest posts by Joel Johannesen
(see all)