[dropcap]G[/dropcap]ee liberals and media, thanks for all the free advice to Conservatives! But yeah, you can just keep it.
Whenever you see a liberal media article (columnist or reporter — they both do it) warn conservatives about their course of action, brace yourself — it's bound to be lunacy. Or we have learned nothing.
Look at today's Globe & Mail pedagoguery, "Note to Conservatives: There is no future in Donald Trump Lite," without rolling your eyes and snickering. Can't do it, can you?

Of course you can't. The media — columnists and reporters — both in the U.S. and in Canada — really couldn't have been more wrong about Trump and the sentiments prevailing in America, at least in the heartland. The media was, and still is, totally clueless about "flyover" USA, otherwise known as "most of America," and "not California." And virtually none of them took Donald Trump seriously; not the possibility of Donald Trump running, winning the Republican nomination, nor the election.
They were wrong about everything. Wrong about Hillary. Wrong about the people. Wrong about America. Yet the high esteem in which they hold themselves has diminished not one bit. They're still dispensing advice.
I'm old enough to remember helping the Harper Conservatives start winning — from this perch — back in the first half of the 2000s by driving — hard — the conservative message, in "bold colors." I was repeatedly lambasted as a Nazi and as part of a bunch of right-wing loons with no hope of driving Conservatives to victory. I was right. They were wrong.
Trump's victory is deja vu.
The very liberal media (its columnists and reporters…) had no idea what the people wanted — not in 2006 in Canada, and not in 2016 in either country. And they know it. And yet they're presuming to give advice, supposedly for the benefit of Conservatives. Here's a little test of your sanity: do you trust them? After being so totally wrong about everything, and after ditching even the pretence of political balance?
Here's an Ibbitson quote ostensible meant to steer Conservatives in the right direction by pointing out the difference between the American and Canadian electorate in terms of anger and trust:
"All in all, Canadian citizens trust the Canadian state."
You'd be forgiven for thinking that was a statement pulled directly out of a Unicorn's butt.
For the first time in Canada, a sitting prime minister — Liberal Justin Trudeau — is being investigated by ethics watchdogs for a serious conflict of interest and for breaking ethics guidelines — a serious breach of trust to say nothing of Trudeau putting a total lie to campaign promises of a new era of ethics and transparency. Some even suggest an RCMP probe is in order, not unlike the FBI investigations on Hillary Clinton and her illegal email server, and the ongoing FBI probes surrounding her alleged pay-to-play schemes and the Clinton Foundation. The similarity of the Justin Trudeau and Hillary Clinton scandals; and the American people's lack of trust of Clinton helping cause her electoral loss, does not seem to faze Ibbitson.
Trust issues here in Canada are not limited to that growing conflict of interest scandal: it's also the now massive and possibly out-of-control annual deficits versus those Trudeau campaign promises which we now know to be outright lies; Trudeau's decision on pipelines, resulting in his losing the trust of the greenies; Trudeau's abject failure to move on his promised electoral reform, which is another outright lie causing another trust deficit; the lack of any real aggressive involvement in helping end ISIS; his cabinet ineptitude; and more — and this after barely a year in office.
Trust?  I'm not feeling it.
On "anger," Ibbitson also makes the exact same mistake the liberals all made down south: thinking only of the folks in the biggest cities and surrounding suburbs — ignoring "flyover" Canada just as they did the U.S., at their electoral peril:
There are doubtless some Canadians who are this angry. But you won't find many of them in the suburban ridings of Greater Toronto and Greater Vancouver, dominated by new Canadians. You won't find many of them in Calgary and Edmonton. People are hurting there, but they know the downturn in oil and gas prices is to blame for the slump, not immigrants or low-wage factory workers overseas.
I don't think folks anywhere blame immigrants — not for that. But they also don't just blame the price of oil. I think they blame liberals and socialists for doubling the reasons for their anger and misery by increasing regulations and taxing carbon and killing a major pipeline and sending billions of our tax dollars to other countries to fight climate change, taking money from communist billionaires, vacationing with billionaire lobbyists, and taking asinine selfies all the time.
It's not just Ibbitson — at the National Post a columnist lectures us in a remarkably similar manner: "Michael Den Tandt: Trump-style nativism is an electoral dead end for Canada's Conservatives."
I tried to help:
Oh calm down and get out into the country. https://t.co/OWP2me7MCq

— Joel Johannesen (@JoelJohannesen) January 12, 2017
Den Tandt wrote:
The Canadian Trumpist movement, led by the charisma-challenged Kellie Leitch, the oleaginous Steven Blaney and soon the trash-talking Kevin O'Leary, is unraveling Harper's life's work by the day. The electoral effects promise to be devastating.
He seems to have forgotten Stephen Harper and the Conservatives lost the last election. Badly. But anyway.
As if on cue, the King of Twitter, David Burge, picked up on a theme similar to mine, this morning, as the liberal media, who enjoy a whopping 9% approval rating — an almost complete mistrust and disapproval of the public — continue to lecture us about Trump — and continue to rail against him:
"Mr Trump, does it concern you that you enter office with a 35% approval rate?" – people in a profession with a 9% approval rate

— David Burge (@iowahawkblog) January 16, 2017
Trump supporters are "irredeemable" according to the failure Hillary Clinton. But the liberal media seem irreparable. Even after being totally wrong about these things, they — seemingly as a group — are still making out like they know best — and like they have conservatives' best interests at heart.
So let's get back to that question of "trust." Here's the scoop: they aren't warning Conservatives against choosing "Trump" or "Trump light" because it won't work, they fear that it is exactly what might work. That's what I think. Trust me. I've actually been right.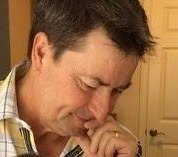 Latest posts by Joel Johannesen
(see all)