Former U.S. ambassador to Canada offers intriguing look at post-9/11 diplomacy

I've often said there is little more awe-inspiring than a sophisticated, cultured and well-educated American.
To which, those with a touch of wit usually reply: "That's because there are so few of them."
Paul Cellucci, former Republican governor of Massachusetts and more recently American ambassador to Canada, is the kind of American who does inspire awe. He's a photogenic, erudite, William F. Buckley-type, and a man of quiet charm.
Yes, as the title of his newly-published account of his time in Canada suggests, he didn't consider his four years in Ottawa a quiet sinecure. Far from it.
In Unquiet diplomacy, (Key Porter Books $36.95), Cellucci recounts how he tried to "generate debate" in Canada on such issues as reversing the rusting out of our military and putting some muscle into it, and getting Canada onside on missile defence.
He also wanted to get our backing for the liberation of Iraq from the dictatorship of Saddam Hussein.
On these issues and others, he was accused of interfering in Canadian affairs.
Some critics even wanted prime ministers Jean Chretien and Paul Martin to expel him from Canada and have him replaced by a more malleable ambassador.
Cellucci arrived in Canada less than six months before the al-Qaida terrorists attacks on Sept. 11, 2001, and as most of us now accept—with the exception of the Lib-Left—the world changed on that day.
Not only was America under assault, but so was the entire western democratic system. It still is.
With that, it couldn't be business as usual.
Despite $1.5 billion worth of goods passing between Canada and the U.S. every single day—and one in four Canadian jobs depending on our exports to the U.S.—from that day on as Cellucci put it: "Security trumped trade."
And who can blame either Cellucci or President George W. Bush and his administration for wanting to see Canada playing its part in the war against terrorism, and that our lax immigration policies—that have made us a haven for bogus refugees and terrorist cells—and our slack border security—made U.S. officials edgy.
Yet, into this mix came the slurs poured on Bush and the U.S. by the likes of Chretien's communications director, Francoise Ducros, who referred to Bush as a "moron."
Liberal MP Carolyn Parrish declared: "Americans. I hate the bastards."
Federal Health Minister Herb Dhaliwal painted Bush as a "failed statesman."
Cellucci points out if the equivalents of these individuals in the U.S. government had shouted such abuse at the leader and people of another country, they would have suffered instant dismissal and apologies would have been offered.
No apologies came from either Chretien or Martin, and Dhaliwal, a mediocre politician by any measure, is still the Liberal government's top cabinet minister for British Columbia.
Despite the title, Unquiet diplomacy, Cellucci's highly-readable work is an "insightful" assessment of his time in Canada rather than an 'inciteful' one.
He talks of his visits to every corner of the country from the West Coast to the East Coast, the southern border to the Far North and extols the beauty of our nation.
If only, one ponders, most Canadians could see Canada's geography and vastness through his eyes.
On our political differences, he notes many rank-and-file Canadians came up to him on the street, shook his hand and praised him for speaking up.
Liberal Senator Colin Kenny, of the Senate committee on national security and defence, goes far further in warning us about the need to invest huge sums in our military and security services than Cellucci ever did.
Some of the more pleasant chapters relate to Cellucci's Italian-American roots back home in Hudson, Mass, where his grandfather Argeo Cellucci established the local Oldsmobile franchise in 1923, getting in on the ground floor of the automobile business.
And how his daughter Anne met and married Calgarian and NHL hockey star Craig Adams. The portraits of his non-political life are endearing, as is the man himself.
The fact that he was basically cheated on many political issues, Iraq and missile defence, by Chretien and Martin, who were evasive until the end, doesn't deter him from liking these two prime ministers on a personal basis.
On that score, he's a far better man than I, jaundiced as I am of Chretien and Martin both on a political and a personal basis.
This is a fine book by a fine individual. An American who respects Canada, respects our country so much he dared to tell us what was wrong with it, in prescient words.
Well worth a place on your bookshelf.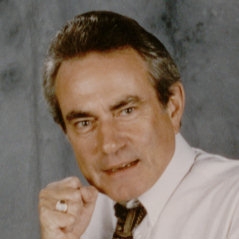 Latest posts by Paul Jackson
(see all)