I remember Justin Trudeau once wondering — in that annoyingly breathy, wistful, and airy way of his — about "root causes," before deciding on the correct stance on a particular matter of grave importance. The matter was Islamist terrorism, and he felt the need to ruminate about that before deciding whether it was, you know, "bad," so that naturally makes me shudder. "This happened because there is someone who feels completely excluded," he mourned (for the terrorist) after the Boston Marathon bombing killed and injured and terrorized scores of innocent people. People — with the help of his media sycophants — forget these things. Not me.
So let's look at the "root cause" of his own imbroglio and that of his Liberal Party, and their corporate supporter SNC-Lavalin. SPOILER ALERT: this did not happen "because there is someone who feels completely excluded." It is alleged bribery. Politics. Power. Possible corruption. Alleged fraud. Lies. And Liberals.
Each of those root causes explained:
SNC-Lavalin was charged with bribery — fraud and corruption. They have something of a history of alleged bribery. These bribery charges are what Justin Trudeau and his henchmen were trying to abate on behalf of their friends, SNC-L.
SNC-L was a huge financial donor to the Liberal Party. They're fully ensconced in and well-connected with Liberals and Quebec — both politically and commercially. They were charged last year with making illegal donations almost entirely to the Trudeau Liberals. To pretend Trudeau and Liberals weren't afraid of losing political donations is silly. So yeah, politics. 
Trudeau allegedly admitted that his political seat was on the line, should the bribery and corruption charges against SNC-L not be dropped. Liberals love nothing if not power. He and/or others indicated that the Liberals needed this switcheroo to help them win the next election. They also indicated the need to win seats in the Quebec provincial election. The quest for political power is written all over this. 
Trying to get an Attorney-General to reverse her decision for obviously political reasons, or reasons which speak to the economic ramifications of a decision, which Jody Wilson-Raybould contends, is literally the definition of political corruption, to some minds.
If all of this is true, and that's still and if, Justin Trudeau has shown himself to be a fraud. There's also a question of misrepresenting facts of the case to the public, as it appears Trudeau did, which is to say that doing so would be fraudulent. One could also argue if his "feminist" and "transparent" and "honest" bona fides are simply fraudulent and a cynical ploy to get elected to power, as Maclean's magazine is apparently arguing this week, judging by their amazing cover.
Liberals have been here before. During the Liberal Party sponsorship corruption scandal, the biggest corruption scandal in Canadian history, the country rightly wondered whether the corruption was systemic — something ingrained in the entirety of the Party. It seems it just might have been. 
Since we've so quickly and easily identified them, let's move past root causes now, and onto "giving back." People love to "give back." Let's give back to Liberals what Liberals love to dole out. See how this sits. Betcha it's "unfair!"
To be continued in next article.
[Edited April 8 2019 for accuracy.]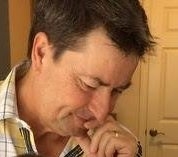 Latest posts by Joel Johannesen (see all)