[dropcap]T[/dropcap]he fact that these "man-made global warming" or climate-change nobs still have the gall to fly off to these fancy places several times per year in large pollution-spewing passenger jetliners (after a ride to the airport in gas-powered cars) —  all at taxpayer expense — is perfect. It doesn't surprise me one bit. Hypocrisy, arrogance, elitism, misplaced pedagogy, entitled to their entitlements, I could go on. And I will!
When they're not riding around in chauffeur-driven fancy cars and not riding around in European Airbus A320s, which is never, they're riding our butts about all our travel habits like getting to (actual) work every day in our evil pollution-spewing Chevys, and going on a once-every-five-years vacay in evil jetliners which, they isist (usually from an exotic climate-change conference in Tahiti), is literally killing us all and, of course, our entire planet.
They don't even blush when travelling around the world in jets themselves, getting driven around in fancy cars, and wasting all manner of resources, to say nothing of the wads of scarce taxpayer cash. And therein lies this point:
According to reporter David Akin of Postmedia's Toronto Sun and London Free Press, here's what Liberals billed taxpayers for the Paris climate change conference:
This is the intermediate tally prepared by Global Affairs Canada as of late January. It warned that more invoices might push some of those figures higher.

Overall bill: $973,995.42

Travel: $234,355.52

Hospitality charges (entertaining guests): $12,595.42

Meals and incidentals: $129,423.74

Accommodation: $349,553

Additional wages and salaries: $11,537.44

Operations: $164,529,96

Stakeholders (typically, members of environmental groups or industry associations): $72,000
I said before that they don't even blush. But it's really the opposite — they're proud. See here:
 Environment Minister Catherine McKenna has also been under the microscope for her spending after it was revealed she spent $6,600 for photography documenting the COP21 climate change conference in Paris.
Or as Akin put it,
That said, McKenna herself was on the hot seat Tuesday for what she admitted was a $6,600 bill for a French freelance photographer who followed her around the summit taking pictures of her.
They actually want this established on the historical record. "Pictures are an important part of how we transmit our message," she smugly explained to the dopey masses back home.
Liberals are always pedagogical like that. They think they have to be. They think we're stupid, they're smarter than us, and we'd be lost without them and their big government answers to all our problems. The irony flies right over their heads.  But I'd like to know how the good professor McKenna knows "Pictures are an important part of how we transmit our message," given that this is her very first job in government, and this is a fairly new government. She is obviously mishandling her role and showing incompetence, yet she deigns to instruct us as to the way "we" do things. This is a liberal in action.
And by the way, don't people in the privately-owned news media still take pictures? And what about PM Selfie? He seems to know how to "transmit our message," at least when aided by the media's massive (and free) connivance.
I understand from liberals who must have told me this at some point, that we're well into an era where it really is technologically feasible to have video conferences, and communication by cell phone, and by private email server, and I'm sure all the liberals are using the SnapChat, and there's any number of other non-polluting means.
Until these "man-made global warming" nobs step up and live by the hideous rhetoric they spew, and stop jetting around from all corners of the earth to all other corners of the earth, and start living according to their own rhetoric in every single way, I will laugh in their faces, emitting no end of "dangerous" greenhouse gasses like carbon dioxide. They are a farce. They make the state-owned CBC seem almost legit. (And by the way, the state-owned CBC was there, taking pictures, and lengthy suck-up video interviews, whose costs are not included above.)
UPDATE (Aug 24 2016)
CTVNews.ca Staff

Published Tuesday, August 23, 2016 10:00PM EDT
More than $17,000 has been spent photographing Minister of Environment and Climate Change Catherine McKenna and her staff since the Liberals took office less than 10 months ago.
The "Conservatives" did it too. Not as bad, but bad. Thus the quote marks.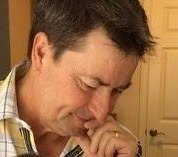 Latest posts by Joel Johannesen
(see all)