A Syrian food restaurant in Toronto is closing, the owners saying in an Instagram post that that it is due to excessive hate mail and death threats just over the past week for some reason. That's awful of course. It should be investigated by the police. It's unCanadian, wrong on every level. Obviously.
https://www.instagram.com/p/B3XFTLxhUBU/?utm_source=ig_embed
In the meantime, of course, Justin Trudeau's Gerald Butts had to chime in on Twitter, where he spends much of his day, and check his virtue-signalling box for that hour. This will of course have the effect of ending racism by "the alt-right" and by member Andrews Scheer, and all of his basket of deplorable "alt-right" supporters, if I understand correctly.
He tweeted, as I can best recall it, "This is awful news. Nobody should have to deal with this crap in Canada," and linked to the restaurant's post.
Then, Jacqui Delaney won Twitter with this perfunctory reply.
Yes it is awful news. And nobody should have to deal with this crap in Canada. I missed your tweet when it was happening to a certain chicken outlet. That's the thing, the true test is when you can defend against this crap when it's happening to someone with whom you don't agree. https://t.co/54sX485gJ4

— Jacqui Delaney (@JacquiDelaney) October 8, 2019
She's referring to the "die-in" protest by ignorant leftists who tried to stop an opening of a Chick-fil-A restaurant in Toronto, which happened because the chain's U.S. owner once said something positive about traditional marriage, which is now strictly forbidden speech according to the leftist cancel culture club, which was so beloved by the Liberals and all of the the left generally, until Trudeaublackface-gate. The cancel culture likes to shut down restaurants, and whatnot. Unless I'm unclear on this, that, too, is "crap."
But then, inexplicably, Butts covered his butt, and quickly deleted his tweet.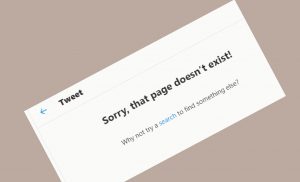 Why? Because he was embarrassed by Delaney's wonderful tweet? Probably, but also because somebody quickly told him to read past the inflammatory headlines about the restaurant closure, and get a clue, in articles like this:
Syrian restaurant Soufi's permanently closes after receiving hate messages, death threats

… Soufi's, a well-known Queen West restaurant operated by a Syrian family who recently immigrated to Canada, came under fire last week after the son of the restaurant's owners was involved in an incident outside of a fundraiser in Hamilton for Maxime Bernier's People's Party of Canada (PPC).

Video circulating online showed an elderly woman being harassed by protesters outside Mohawk College, where the event was held on Sept. 29.
Here's that video:
Read on (my highlighting) about the ANTIFA fascists — but not named as such by the CP24.com report, Toronto Star, nor CTV or state-owned CBC, preferring instead, "a line of protesters" and such smarmy verbiage — who were behind this other crap…
A line of protesters blocked her from entering the building and some demonstrators reportedly called the elderly woman "Nazi scum."

Hamilton police later confirmed that they were investigating the incident and said charges may be pending. …

… In an apology published on Facebook days later, the restaurant confirmed that the owners' son Alaa was one of the protesters at the event.
("Protester." See?) If I understand correctly, the son is the masked "protester" in orange, who was among those calling the poor old lady and her husband "Nazi scum." I do believe that's "crap," too. Am I right Mr. Butts?
That "protest" happened over the past week, which coincides with what the restaurant owners said about the hate mail and death threats. The media articles obviously caught the link. Butts was in a hurry to virtue-signal, and missed those facts. So now he's got Butt-hurt. Gerald Butthurt. Which is my favorite kind.
Several hours ago the restaurant added this somewhat cryptic comment on their announcement post:
Please know that we do not wish to hide or conceal the events that led to these threats, and wish to address the claims and information shared by certain media groups in the near future, once it's safe for us to do so
Don't ask the Toronto Star for certain. The left-wing Toronto Star didn't bother with details of the son's involvement in the "protest." They wrote,
On their post on the restaurant's website, the Al-Soufi family also said, "Please know that we do not wish to conceal the events that led to these threats, and wish to address the statements shared by the alt-right media in the near future, once it's safe for us to do so."

No other details were posted on the website.
I suspect Toronto Star reporter Nicholas Keung (their "Immigration Reporter," for some reason), knows full well about the details surrounding the story. I did.  
Nothing excuses death threats against anybody, by anybody, for any reason, AND it is ALSO important to understand what might have started what, if you are honestly interested in "root causes," and from whence the hate and violence began, and such. I know Team Trudeau is very interested in root causes. But who cares what he or his Twitter manager thinks. Let's have all the facts about all of this "crap." And make no mistake. ALL of it is crap, not just some of it. If you're honest.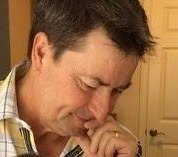 Latest posts by Joel Johannesen
(see all)