Foreign affairs' post would send message to terrorists and tyrants
My political antennas have been buzzing all across North America and around the world as readers ask whether Conservative Leader Stephen Harper will appoint former Canadian Alliance leader Stockwell Day as foreign affairs minister.
They contend Day has done a commendable job as foreign affairs critic since Harper put the B.C. MP in the post—and he now deserves the actual government portfolio.
There is simply no way one can argue Stock hasn't made his mark as foreign affairs critic.
He has found, in my opinion, his forte.
As one observer noted, since Harper ignored the "chattering classes" and gave him the foreign affairs critic post 18 months ago, one might say the former provincial cabinet minister has in reality undergone a long job interview and passed his initial probation with flying colours.
Under both the regimes of Jean Chretien and Paul Martin, Canada's stance and standing in the world in the foreign affairs sphere has been nothing but disgraceful.
The Grits should hang their heads in shame at how they turned their backs on our allies and cuddled up to dictators and despots.
Liberal Ottawa seemed to favour terrorists and tyranny—notably Yasser Arafat and Communist China—inexplicably currying friendship with those who have nothing but contempt for our democratic way of life.
Why did Martin himself attend a function in Toronto held by the terrorist-linked Tamil Tigers, who raised funds to send to their brethren in Sri Lanka where the Tigers are raising a brutal civil war against a democratically elected government?
Martin arrogantly ignored repeated warnings about his relationship with the insidious Tamil Tigers.
Harper's Conservatives plan to put the Tamil Tigers on the list of banned terrorism organizations in Canada.
Our relations with our closest ally and largest trading partner are in virtual ruins.
Chretien's vile suggestion the Americans brought the devastation of 9/11 on themselves because of their wealth, power and alleged greed, was an insult to the 3,000 innocent men and women slaughtered in the attack and to decent, hardworking Americans from coast to coast.
Martin used the U.S. as a whipping boy during the Jan. 23 election campaign, suggesting everything from President George W. Bush not having a "global conscience" to Harper being in the pockets of right-wing American extremists.
His outgoing ambassador to Washington, Frank McKenna, described the American political system as "dysfunctional" simply because it has so many checks and balances on executive power, unlike Canada, where the prime minister and his office have almost dictatorial power in area after area.
We need American-style checks and balances here.
I know from my many American political insiders that Day is immensely respected in the halls of Washington.
A very good friend, D. J. McGuire of the anti-Communist China e-Lobby, campaigns for tiny democratic Taiwan, and for a unified and free Korea, released from the shackles of hardline Communist North Korea.
McGuire notes that almost unbelievably, the Chretien/Martin cabal sided with Communist China and the totalitarian government in Beijing rather than with the true government of all China in the Republic of China (Taiwan).
Communist China has 1.2 million men and women in its armed forces and 600 missiles aimed at Taiwan, which it threatens to take by force and enslave as it enslaved Tibet.
For some unfathomable reason, this brutal dictatorship, which is so rich it makes multi-billion-dollar takeover bids for large western corporations, is the biggest recipient of Canada's foreign aid dollars!
Then we come to the tiny democracy of Israel, the only free country in the entire Middle East.
During the Chretien/Martin years, while every day Israel was fighting for its life, the Liberal government backed 78 anti-Israeli resolutions put before the UN by totalitarian Arab sheikdoms, and stayed quiet on another 35.
Not once did we stand up for Israel in that era.
Day is a man of conscience and commitment who is respected enormously in the U.S., Taiwan, Israel, and in Britain, Australia and New Zealand, even among moderate Muslims.
As foreign affairs minister, the word would go out to the terrorists and the tyrannies of this world that Canada has turned a new page.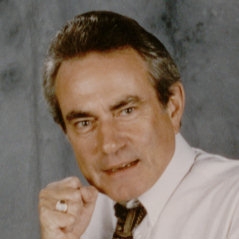 Latest posts by Paul Jackson
(see all)