Who says there's never any good news? After more than 30 years and tens of millions dead—mostly children—the World Health Organization (WHO) has ended its ban on DDT. DDT is the most effective anti-mosquito, anti-malaria pesticide known. But thanks to the worldwide environmental movement and politically correct bureaucrats in the United States and at the United Nations, the use of this benign chemical has been discouraged in Africa and elsewhere, permitting killer mosquitoes to spread death.
I don't expect any apologies from the people who permitted this to happen. But I am thankful this nightmare is ending.
DDT was banned by President Richard Nixon's Environmental Protection Agency in the early 1970s, after Rachel Carson's book, "Silent Spring," claimed to show that DDT threatened human health as well as bird populations. But some scientists found no evidence for her claims. Even if there was danger to bird eggs, the problem was the amount of DDT used, not the chemical itself.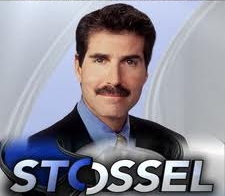 Latest posts by John Stossel
(see all)