MONTREAL – The tale of the Grewal tapes was suspect when it broke and added little to what is known about the ethics of high-placed Liberals in Ottawa.
The display of vote-buying we recently witnessed in the nation's capital can reasonably be explained without having to excuse it.
Paul Martin's Liberal minority government was not going to follow the 1979 script of Joe Clark's Progressive Conservative minority, and face an untimely fall on a non-confidence vote because it failed to count.
Before Martin's team clinched Belinda Stronach from the Conservative ranks, they corralled the entire NDP caucus in Parliament, and walked them over to vote with Liberals in support of the budget.
This was a heist that got obscured in the floodlights of the Belinda Stronach fable, and the making of an instant cabinet minister.
Here is a story my column space forbids me to expand upon, but I can for once feel the raw agony of NDP members whose entire effort to prop up a government—which has given Canadians a new lesson in Liberal politics of the end justifies the means—was unequal to the weight of one member possessing glamour and inherited wealth changing sides.
The Liberals sought insurance and were prepared to buy out the vote of any other dissenting or disgruntled MP in the ranks of the opposition party.
Into this squalid market of frenzied buying and selling entered Gurmant Grewal, Conservative member of Parliament from British Columbia, with a tape-recorder.
Any dealing of such shady nature is murky, hence who approached whom first becomes irrelevant to the narrative that unfolded.
Grewal and the Liberals—represented by Tim Murphy, the prime minister's chief of staff, and Health Minister Ujjal Dosanjh—engaged for several hours over a period of time on the mechanics of crossing the floor of the Commons and the reward to be collected as a result of such high-minded politics.
Grewal haggled not only for himself but also for his wife, Nina, another Conservative MP from British Columbia, and the first husband-wife team in Ottawa.
It would appear that for Grewal, seeking a Senate appointment for his wife and a cabinet position or a diplomatic posting for himself were not unreasonable demands to be placed upon an unusually understanding Dosanjh, former NDP premier of B.C., who joined Paul Martin's team and moved right into a cabinet portfolio.
When negotiations faltered and the peril of leaks could not be discounted, Grewal went public by releasing four hours of taped conversations with the Liberals, offering to buy him out before the crucial May 19 vote.
The optic of this whole affair has been sordid. A member of Parliament engaged in taping private conversations and then going public with them. This smacked of entrapment and political blackmail.
The right thing for Grewal to have done from the start would have been to put an end firmly to any further discussion on the matter, and then report the issue to his leader.
Instead, Grewal became a party to this ignoble affair, and now the public is learning the tapes of recorded conversations he turned in were most likely edited.
But the Grewal episode also reveals once again poor judgment of the Conservative leader. Here was a situation where Stephen Harper could have shown his firmness on politics and ethics by demanding a proper investigation into the matter, while making sure Grewal would no longer sit with the Conservatives until his name was cleared of any misdeed.
This would have sent a forceful message to the Conservative party—and a country suffocating from revelations at the Gomery sponsorship scandal inquiry—that Harper would rightfully be intolerant of any improper behaviour in the affairs of the nation.
Instead, Harper bought Grewal's story, against his better judgment, and in so doing seemed to approve the reprehensible.
This unnecessarily inept judgment hurts Conservatives who must remain in appearance and action unmistakably opposite to what passes for Liberal politics and ethics, even if many Canadians presently lack discernment of what is right.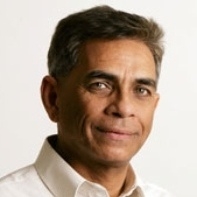 Latest posts by Salim Mansur
(see all)