I don't care. The candidates are all socialists/progressives, including the current premier, "Liberal" Jean Charest. It's only a question of degree, and wordsmithing. (Yes, that means you, CAQ. If I may quote Canadian Press's Jonathan Montpetit from an article at CTV.ca:  "So the difference between the CAQ and its rivals, especially the Liberals, may be one of degrees".)
So I don't care. I'm not even paying attention. No, Jimmy crack corn  —  oh sorry  —  Mme Jacqueline craque maïs  —  I just don't care.
What I do care about is that we get this over with so we can go back to the important things. Like doing whatever we can to help get Mitt Romney and Paul Ryan elected in the U.S., which will help set the stage for Canada  —  and much of the western world which isn't already a write-off to the socialist/progressive-left cause  —  to once again give moving forward toward freedom and free-markets a try. Or in clearer English, conservatism.
And I also care that I was pretty much spot-on in my July 31 blog entry in which I ruminated about how Charest's next possible socialist move, after nationalizing the means of production called Rona (yes the home improvement store) to stave off an American company's takeover bid, he might start "funding" or "investing in" (–wink, comrade!) erstwhile private Quebec companies in their quest to take over the market in other countries outside of Quebec. Like the Bizarro-World hypocrites of mammoth proportions  —  and socialist or liberal fascists  —  that they are. Or in plainer English:  progressives.
Here's part of what I wrote:
… But do they even think these things through? I mean these kind of takeovers have happened and will continue to happen all the time. Is the government going to buy all the target companies involved  –  all of those means of production  –  moving forward? Well I suppose this signals that they are. Are Quebecers really ready for the communist state? I also suppose that they are. They did vote overwhelmingly for socialists last time around when they elected all those brilliant NDP kids to the federal parliament.

As many Canadian banks have taken over U.S.-based banks and investment firms in recent years, and more Canadians than ever before now own U.S. businesses and commercial and even residential real estate, is The Nation Of Quebec OK with that? Because it sure would be odd to not be OK with that, and yet ever so hypocritical. Maybe the state will simply assume ownership of citizens' private property and investment assets, as well.

And will they be OK with a state like North Carolina acting to prevent a government-owned Rona from expanding in and buying up anything in their state by, say, offering a competing bid for it? Or using some other big-government power to mandate corporate behavior? Is Quebec ready to "compete" with other governments ten times richer and more powerful? Go ahead. Go crazy. Test that theory. Be sure to ask Mikhail Gorbachev about the theory too. …
No wait! Attendre! Here's a link from just yesterday's news headlines: "Charest promises $1-billion fund to help Que. companies take over foreign competitors." Hurry and read it, as the company that owns the newspaper is a Quebec-based company, which, if it becomes successful enough, the state might take over and re-write their own copy  —  in French only (except in English-speaking markets where it competes against private companies).
It's like I live in a land of socialist loons. So no, I just don't care who wins.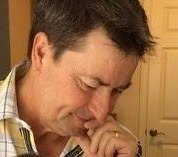 Latest posts by Joel Johannesen
(see all)