Where do children best learn to be loyal, honest, dependable, generous, and selfless? Where are they most likely to develop a sense of identity, security, confidence and joy? Where are they safest? In what setting are they most likely to achieve academic success and enjoy financial stability? Where do they have the greatest likelihood to be free from a life of alcohol or drug abuse? Where are the healthiest in every single way?
In a loving, intact family unit, with a mother and father who are married to each other and committed to their marriage for life.
The overwhelming majority of the societal problems that we are so desperate to fix through massive government programs, huge expenditures of tax money, and a criminal justice system, could have been avoided in the first place had men and women been more responsible in their personal lives.
Because America has become a land where divorce is rampant, "living together" is acceptable, out-of-wedlock births are common, and even the very definition of marriage is being redefined, America – even with all its affluence, material goods and modern conveniences- has created a generation of children at risk.
All the counseling, programs and money in the world can never come close to replacing the impact that faith and commitment to marriage have on the developing hearts, souls, and minds of our little ones. The Nanny-State is no substitute for a loving mom. Food stamps cannot buy the long-term security of having a loving father. Therapy can't possibly fill the void in our hearts designed for a loving God who longs to fill us with his peace.
Yet, America keeps putting band-aids on deep wounds and broken spirits. Until we address the root of our social and cultural illnesses, we will always suffer from them – and our children will suffer most.
This is not rocket science. It is not magic. Creating an atmosphere that offers the very best opportunities for our children to flourish in every way simply takes two things: 1) adult males and females deciding to put aside their selfish, immoral whims and choosing to marry for life 2) A commitment to the values and practice of a Judeo-Christian faith.
The social science data is clear: men, women and children are all better off in every way in an intact family unit – especially one that is part of a faith community that practices Judeo-Christian values.
In the new book, Children at Risk: The Precarious State of Children's Well Being in America by Dr. Janice Shaw Crouse, the facts and solutions are presented for the review and benefit of the entire world.
Dr. Crouse poured over hundreds of studies and compiled massive amounts of research that proves what we instinctively know to be true: that the practice of faith and a strong family are the two greatest indicators of success for all human beings. Dr. Crouse's amazing book is must- reading for anyone who truly seeks to create a better world for children, and to make America happier, safer, and more productive. (Children at Risk is available at the website of Concerned Women for America, www.cwfa.org)
As we read and learn from the much-needed book, we must ask ourselves what we, as individuals, need to do if we have failed to practice faith or failed in our own marriage.
The greatest news that mankind has ever known is that redemption and restoration are possible. Christ makes "all things new" in our lives when we invite him to. He can turn even the most selfish and self-centered among us into "new creatures". And he can heal the broken-hearted, dry the tears from our eyes, and provide us the opportunity to receive and practice forgiveness.
A broken society is created from shattered lives. As we pledge to rebuild our own lives through the practice of a strong faith in God and an undying commitment to our families, we will begin to rebuild our nation too.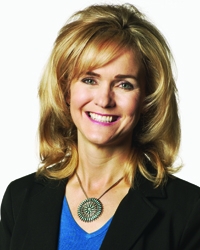 Latest posts by Rebecca Hagelin
(see all)