I figure out of the 56 replies to to CTV's facelick tweet (complete with the now ubiquitous media glam shot of their dream boy in the nicest pose they could possibly find), about 6 replies were right on board with CTV. The rest, 50 or so, were mocking the tweet, Trudeau, and sometimes CTV too.  That's nearly 90%. Which makes me think if an election were held today, our boy might be sent back to drama class. Where he belongs, some would — and did — say.
PM Trudeau says he'll defend Canadian interests if Trump goes too far https://t.co/kyMCRHIRep pic.twitter.com/WYmlJa1hOl

— CTV News (@CTVNews) December 20, 2016
If you thought, "Yeah actually, I'm concerned about Trudeau, not Trump," you'd be just like me. A lot of them were like that:
The one who has gone too far is @JustinTrudeau what a poor excuse of a leader

— ShadyLady (@ShadyLady2500) December 20, 2016
Yeah most were like that. Trump and Trudeau don't go together — not even like poo and pee…
Trudope will Shit his pants when Trump is finished with him.

— ❌MR R Evans ❌ (@RussandLeeAnne) December 20, 2016
https://twitter.com/Stryder99/status/811312294533550081
And back out of the bathroom…
Trump is shaking

— Stavros (@ubipages) December 20, 2016
— MrBKG600 (@PubMan600) December 20, 2016
That's laughable!.. what exactly would Trudeau do?, tell Trump "no selfie for you".😀😁😂😃😄😅😆😉

— Mike (@MikeMw86) December 20, 2016
I see Trump flipping his keys to Trudeau and telling him to park his car.

— Peter C. (@Gmangolf) December 20, 2016
What a sad joke he turned out to be

— Mr.D. Stairs ! (@dstairs1) December 20, 2016
https://twitter.com/PM_PMHM/status/811319146315018241
trade you a trudeau for a trump

— Andy B (@andybdeerslayer) December 20, 2016
And perhaps the most poignant (their Twitter handle notwithstanding):
https://twitter.com/bitterfukk/status/811312544711196672
But then maybe we're all wasting our time…
This whole article is a piece of meaningless shit that is not worth printing.

— Paul M (@PMMforfreedom) December 20, 2016
I guess we weren't quite done with the poo.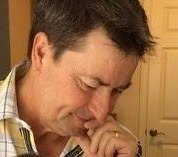 Latest posts by Joel Johannesen
(see all)