The giant BC government has tasted not just Soviet-style Kool-Aid (and they just love the stuff!), but also the single-malt whiskey from around the world. And I presume they flew the world over to do it. They must be very tired. They are ever so benevolent.
Apparently they prefer, for us, a concoction of two-parts Kool-Aid to two parts socialist (they believe in equality).
They have chosen the brands of liquor that they deem, in their inestimable and superior wisdom, that we the people shall be allowed to buy. From them, of course. Through their state-owned, state-run stores. For they don't just own and run public-sector union-staffed liquor stores, they control the purchase and distribution and price of liquor too. Which they tax the bejeezus out of.
I learned about this official BC government whiskey news today not through the bigger state-owned CBC media behemoth, which would have been yet another oh-so terrific use of taxpayer cash, but rather, this time, through the private-sector-owned Twitter.com in a tweet from a BC Government account operated by the state bureaucrats. Which is weird on so many levels, not the least of which is the fact that it helps kill, once again, their stupid arguments for their socialist ideologies, and shows once again just how miserably they are failed.
The tweet reads like it were the Soviets announcing the state's annual crop yields:

The link included within the tweet is to their official government news release about the whiskey, and if you can manage to forget it's from the state, it reads like a marketing email from Sears touting their latest widgets. The words about the whiskey being made available by them to the people just seem to roll off their proverbial tongues as if this were all just a perfectly normal exercise.
By way of reminder, it's written on government paper. About whiskey. A consumer commodity that they, the government, are making available to us, the people, to consume. We the people. Yes, it's about a consumer product which we will be authorized by them, after they made the selection for us, to buy, at state-owned, state-run liquor stores.
In a free country.
Seriously.
In case you can't read the above graphic representation of the news release, here it is in text form:
NEWS RELEASE

For Immediate Release
2012EMNG0034-001680

Nov. 1, 2012

Ministry of Energy, Mines and Natural Gas
BC Liquor Distribution Branch

Annual premium spirit release in BC Liquor Stores

VANCOUVER – Starting this Saturday, a special collection of premium spirits will be available at Signature BC Liquor Stores throughout the province.

The 2012 Spirit Release features a large collection of premium whiskies and other spirits from around the world. From traditional regions like Scotland, to emerging market leaders like Japan and France, these products will appeal to both new collectors and avid connoisseurs.

"There is truly something for everyone in this release," said Adele Shaw, Liquor Distribution Branch portfolio manager for spirits. "This year's release has a range of whiskies from around the world that feature a variety of styles and flavour profiles."

This year's collection of premier spirits is an opportunity to explore the ever-changing world of whisky. Along with award-winning whiskies from Japan, one of the rarest, old whiskies in the world – a 70-year-old Glenlivet from Gordan and MacPhail, of which only 175 bottles were produced for worldwide sale – will be available in select stores.

"There should be a whisky that appeals to every person's palate, but if you're not a whisky lover we also have a beautiful 21-year-old rum from Panama," said Shaw.

BC Liquor Stores has published a 2012 Premium Spirit Release booklet listing the products available in this release, along with detailed tasting notes and information about specific bottle limits. The booklet is available in all participating stores, as well as online at: www.bcliquorstores.com

The products are available at all Signature BC Liquor Stores, however, the rarest of the selection are available in limited quantities, so some bottle restrictions will apply and buyers are advised to shop early to avoid disappointment. The broadest selection can be found at the 39th & Cambie location in Vancouver.

A release-day tasting will also be held from 9:30 a.m. to 1:30 p.m. on Saturday, Nov. 3 at the 39th & Cambie Signature BC Liquor Store. Join LDB Spirits portfolio manager Adele Shaw, along with Beam Global Canadian scotch brand ambassador Dan Volway, for a taste of this year's spirit release products.

Learn More:

www.bcliquorstores.com/premium-spirit-release-november-3

Media Contact:
Michele Mackintosh
Communications Manager
BC Liquor Distribution Branch
604 252-3029
604 838-1105
I could go on, but let me just add my mantra, which I usually append to my anti state-owned CBC rants: the state has no business being in business. It should be banned, and that notion should be enshrined in the constitution.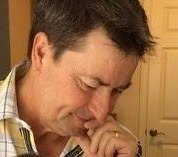 Latest posts by Joel Johannesen
(see all)