A little over three years ago, CBS sent Dan Rather to Baghdad to ask meaningless questions to, and provide a propaganda vehicle for, Saddam Hussein. Last night, Communication for Barbarians Service broadcast Mike Wallace's equally meaningless interview with the Islamic Republic of Iran's fanatical leader.
Interviews with evil leaders are meaningless at best and destructive at worst. Few reporters will ask real questions or challenge the propaganda responses of these leaders. These interviews merely offer them invaluable "humanizing" time and ask questions that reconfirm the low state of television news.
Here are some of the tough questions Mike Wallace asked one of the vilest leaders on earth today: What he thinks of President Bush, why he is concerned about how his jacket looks on television and what he does for leisure. Never once did he challenge Mahmoud Ahmadinejad's attacks on America—such as America's loving war, seeking to be an imperial power or oppressing its own people.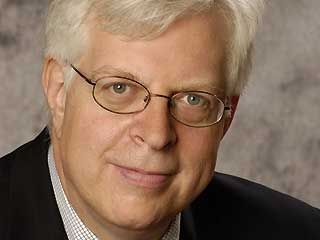 Latest posts by Dennis Prager
(see all)