In reading about the state-owned, taxpayer-funded, socialism-reliant CBC today, think of their reporting on the public "outrage"—theirs included—of AIG executives getting bonuses. Bonuses for failure…using taxpayer money… outrageous.
Join me in laughing at how the arrogant elites — the "executives" who run it and make all those great decisions which have led to the CBC being the most unwatched, most notoriously and nauseatingly left-wing oriented, the biggest failures of nanny-state government, and among the biggest social engineering failures in our nation's history — actually get bonuses to reward them for all their abject failure.
And that in this time of near-bankruptcy at Canwest Global and layoffs galore at nearly all private media companies, and just prior to layoffs of some of the thousands of taxpayer-paid minions at the CBC itself, their bonuses will only be cut in half this year —a year in which they're failing even worse than they are usually failing. They believe they still deserve bonuses for their abject failure. Just not as much, perhaps owing to Canadian familes across the nation going broke and entire families being all but financially ruined.
How benevolent of the state-owned CBC's elite class. And the government which permits this to go on. With their blessing. AND OUR CASH.
The cash-strapped CBC will freeze executives' salaries and slash their bonuses in half, corporation president Hubert Lacroix announced Wednesday.

Lacroix said executives at CBC/Radio-Canada will see their salaries frozen at 2008 levels for the 2009-2010 year. Bonuses will be cut by 50 per cent…
Please also laugh with me at the use of the term "corporation" in their piece.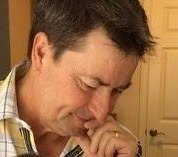 Latest posts by Joel Johannesen
(see all)