Here's the latest facts on what it is Canadians like to watch on TV:
NOV 15 — Nov 21, 2010
1 BIG BANG THEORY — CTV
2 THE MENTALIST — CTV
3 AMAZING RACE 17 — CTV
4 GREY'S ANATOMY — CTV
5 CRIMINAL MINDS — CTV
6 H.N.I.C. GAME #1 — CBC
7 SURVIVOR:NICARAGUA — Global
8 DANCING/STARS 11 PRF — CTV
9 GLEE — Global
10 HOUSE — Global
11 $#*! MY DAD SAYS — CTV
12 DANCING/STARS 11 RES — CTV
13 UNDERCOVER BOSS — CTV
14 NCIS: LOS ANGELES — Global
15 CTV EVENING NEWS — CTV
I could go on but you get the point.
THE POINT:
The various progressive Canadian governments over the years, which have spent countless (literally, countless) hundreds of BILLIONS of our taxpayer dollars trying to create a "Canadian culture" by government decree, in an act of social engineering the likes of which is unknown in the annals of world history, except perhaps in countries like Iran, North Korea, the former Soviet Union, and few others, has FAILED.  Exactly as can be predicted, if you do read the annals of history.  Which apparently only conservatives have.
Progressives don't trust citizens to create their own culture —  we might do it wrong!  They hate the word "organic" as used in this one case alone — usually they subsidize anything "organic" (with our tax dollars) but in this case, they will spend any sum (of our own taxpayer cash) to defeat it.  And they have FAILED.
Maybe we should try something different, moving forward.  For example, let us do it.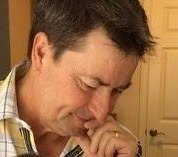 Latest posts by Joel Johannesen
(see all)