Many Canadians will be able to get their first taste of Fox News Channel, now that the state regulator and censor has lifted its ban on it, but only after much pressure from Canadians who want a BALANCE provided by a news organization that is tolerant of conservatives and their viewpoint.
From the Rogers press release (Hat tip: Rogue Knight):
Fox News, available for the first time in Canada, only on Rogers Cable

Rogers Cable today announced that it has added Fox News Channel, the top-rated U.S. cable news network, to its all-digital channel lineup. Rogers is the first to offer this channel in Canada.

Starting today, Rogers Digital Cable customers will enjoy a 90 day free preview of Fox News on channel 197. This channel is now available to customers in Ontario and New Brunswick.

Fox News is a 24-hour, seven-day-per-week national U.S. cable news network devoted to delivering news coverage of the day's events. The service broadcasts original news and information programs including live breaking-news stories and coverage of significant events in the United States and around the World.
[edited Sept 25 2019 for clarity and formatting]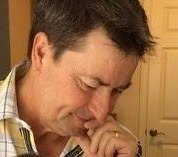 Latest posts by Joel Johannesen
(see all)