On Monday, my attorneys with the Alliance Defense Fund filed a federal civil rights suit on my behalf against the University of North Carolina – Wilmington. The two main aspects of the case are a First Amendment Claim and a claim for religious discrimination under Title VII. Below I offer a brief explanation of both aspects of the case.
First Amendment Retaliation. Simply put, the university has taken multiple actions against me after they became aware that I was no longer atheist and liberal but instead Christian and conservative. Since 2001, I have been—among other things—falsely accused of a felony, falsely accused of libel, been instructed to stay away from department meetings, had stricter standards applied to my own conduct than applied to my colleagues, and—ultimately—denied a promotion for which I was eminently qualified. In the wake of this lawsuit, I am predicting that UNCW will cite my 400-plus nationally published political columns as evidence that there are no restraints on my ability to express my rights per the First Amendment. However, the chronological organization of my civil complaint makes it clear that my career as a columnist was launched in 2002 largely as a response to false accusations of libel (and later breaking and entering and—believe it or not—tear gassing a colleague's office) levied against me in 2001.
Title VII. Throughout my career, I was given both clear and consistent advice on the standards required for promotion to both associate and full professor. That pattern of clear and consistent feedback was broken in 2004. I met the standards articulated to me. In fact, I exceeded them. Nonetheless, when I applied for full professor in 2006, I was subjected to a new set of standards that were higher than those applied to previous candidates. I believe the evidence will show that different standards applied to different individuals depending on their religious identity and ideology.
Higher education will never change while faculties remain monolithically leftist, and they can only remain monolithically leftist by applying shifting and higher standards to conservative professors. The odds are often stacked against the plaintiffs in cases like this, as universities deploy virtually unlimited resources to defend the status quo, but for real change to occur these battles must be fought, campus by campus and professor by professor.
I am very confident that this lawsuit is both just and meritorious. I intend to keep my readers updated as important events unfold. Please take the time to read the full complaint. I am certain you will see how much is at stake in this impending legal battle.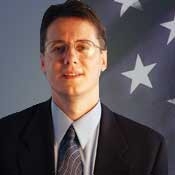 Latest posts by Mike S. Adams
(see all)