Providing further evidence that this recession is largely propagated by the doom and gloom anti-capitalist media: even as they report on Walmart's INCREASED profits of 1.7% over last year's extremely strong Christmas sales, the socialism-reliant state-owned CBC's banner reads "RETAIL BLUES"—on the basis that economists had hoped for a higher INCREASE in sales. A higher increase in sales, despite what we've been instructed to think is a global economic recession of massive, historic proportions, in which you've all been set up to believe we should hear only of DECREASES in sales in the magnitude of 20 or 30 percent or more, instead of these bluesy increases.
Facts on the ground aren't falling into line with the left-wing media's gloom and doom scenarios, so they just go ahead call it what it isn't: "RETAIL BLUES", instead of risking causing optimism.
But think about it: a retail giant reports increased sales despite the left-wing media. The news—the facts—are anathema to the left-wing media; and so the socialism-reliant CBC calls it "retail blues" so that that's what their viewers take from the news, as they report it, they hope. Alas it makes perfect sense.
EXTRA:
FROM CBC "BLUE" TO CBC BROWN:
The ingenious CBC.ca readers have chimed in with their comments of pure brilliance:
"I hope Walmart goes belly up." (22 CBC people "recommended" this comment, whatever that means)

"good. i hope it's a bleak 2009 and onward for them too." (Perhaps Walmart should get into the private-sector education business and use their talents to efficiently teach the proper use of capital letters to our citizens, who face a bleak future as socialist near-illiterates.)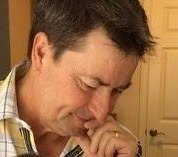 Latest posts by Joel Johannesen
(see all)