Watch this CNN clip on which the liberal-left's sugar daddy—mega-billionaire George Soros, who finances many of the biggest liberal-left organizations and causes including the Democratic Party in the U.S., compares President George Bush with Nazis and evil communists in his pathetic new book.
Even the erstwhile liberal-friendly news anchor Wolf Blitzer on erstwhile liberal-friendly CNN is taken aback by the stupidity of the claims and calls him on it repeatedly—in seeming disbelief.
Then watch how liberal pantywaist Soros goes French on us near the end.
It's two minutes and 45 seconds long.
George Soros is a Cheese-Eating Leftist Wiener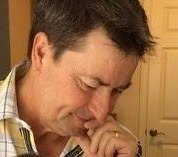 Latest posts by Joel Johannesen
(see all)