(Hat tip to Monty)
UN downgrades man's impact on the climate

Richard Gray, Science Correspondent, Sunday Telegraph

Mankind has had less effect on global warming than previously supposed, a United Nations report on climate change will claim next year.

The UN Intergovernmental Panel on Climate Change says there can be little doubt that humans are responsible for warming the planet, but the organisation has reduced its overall estimate of this effect by 25 per cent.

[…] The panel … has lowered predictions of how much sea levels will rise in comparison with its last report in 2001.
I liked this paragraph:
One leading UK climate scientist, who asked not to be named due to the sensitivity surrounding the report before it is published, said: "The bottom line is that the climate is still warming while our greenhouse gas emissions have accelerated, so we are storing up problems for ourselves in the future."
Put these two paragraphs together and you can start to detect the environut religion's conundrum (and your B.S. Meter shooting up) as science proves them wrong (again):
Scientists insist that the lower estimates for sea levels and the human impact on global warming are simply a refinement due to better data on how climate works rather than a reduction in the risk posed by global warming.

[…] However, Julian Morris, executive director of the International Policy Network, urged governments to be cautious. "There needs to be better data before billions of pounds [taxpayer cash from successful capitalist countries] are spent on policy measures that may have little impact," he said.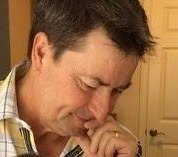 Latest posts by Joel Johannesen
(see all)