The liberal-left Toronto Star is on an ever so liberal freak-out tear this morning trying to help other leftist nannies and nancies drum-up more of their finger-wagging nanny (faux) outrage —this time about the good Canadian Shooting Sports Association's (CSSA) annual general meeting
and dinner, where as a raffle prize, they're giving out a fabulous handgun (a Beretta Storm, which I'd love to win myself — anyone attending please advise and I'll send the $20 for a raffle ticket for a chance to win—I'm fully licensed to acquire and posses restricted handguns). And by golly they're even more (pretend) OUTRAGED! that the good, pro-gun, and obviously intelligent, pro-freedom MP Garry Breitkreuz, Conservative, will attend. That makes Garry Breitkreuz my hero of the day.
The liberals are perfectly cool with liberals attending terrorist rallies by the Tamil Tigers. Or pro-Hamas rallies. Or joining parades where gay men strut their exposed penises and asses to the young kids as they pass our parks and town squares along city streets on Sundays (of course) in the summer, while lesbians expose their pierced nipples to create that perfect role model for the little girls after church. And pro-abortion rallies are considered absolutely yummy by the left. Our kids smoking pot is A-OK, Jack!… and should be legalized! Now! And prostitution—well that should be legalized too!… and the federal government should own and operate whore houses! And Saddam Hussein: why he should still be in power today in Iraq! For the kids!
It's this perfectly legal and properly supervised gun give-away by the properly sanctioned gun club — a club which exists to promote gun safety and family fun and to maintain a Canadian tradition and right — which is so, why it's so OUTRAGEOUS! Yes it's outrageous! to give out legal things to folks who are properly trained and licensed by the federal government to acquire and possess legal things which we all have a legal, constitutional right to own.
That's how liberals and other leftists in Canada actually think.
We know they think it's outrageous! because the Toronto Star says it is, about 800 times, sometimes prefacing the word "outrage" with the word "immediate".
• "News of the gun prize drew immediate outrage."

• ""We have got to be finding ways to get (handguns) off the streets, not handing them out as prizes," Liberal MP Mark Holland (Ajax-Pickering) said yesterday." [Good boy, Mark! Most legal gun owners are just like GANGSTERS and SAVAGES who randomly kill innocent folks! Yup!]

• "It really is an insult to a community that has seen so much gun violence and where so many people have been killed … to give that away as a (raffle) prize." [—Liberal MP Mark Holland (Ajax-Pickering) again. Good boy, Mark! Call it an "insult to the community" for a good Canadian institution which stands for safety and freedom and Canadian traditions to do something perfectly legal! Is this how you'd run our country?]

• "A spokesperson for Toronto Mayor David Miller said giving away a handgun is "outrageous, inappropriate and insensitive, frankly, to all the families of victims of gun crime in Toronto and the GTA.""

• "Stuart Green, speaking for the vacationing mayor, said the so-called prize could easily find its way to the streets, as many privately owned handguns do."

• "Green said the federal government should not be a party to an event where a handgun is being raffled off."

• "The raffle has left others in disbelief…"

• "As someone who has seen first-hand the wounds – physical and mental – of people who have been victims of gun violence, (a gun giveaway) has no place in my Canada," Donna Varrica, Dawson's director of communications, told the Star." [Rights, shmights, am I right, liberals?!]

• "NDP Leader Jack Layton (Toronto-Danforth) said he could not believe that any group would be so "callous" as to give away a handgun in the GTA, which has been plagued with gun problems." [Saddam Hussein: not "callous"]

• ""It's the kind of thing you expect to hear south of the border … the fact you could pick one up in a raffle prize sends exactly the wrong message," Layton said." [Smoking pot; prostitution: right "message"]
Personally I'd attend the dinner just for the chance to win the gun.
Go to the dinner and hopefully you'll win the gun!
Canadian Shooting Sports Association's (CSSA) annual general meeting and dinner: Saturday, April 18, 2009, Best Western Toronto Airport West, 5825 Dixie Road, Mississauga (Dixie and Hwy 401). Full information and Registration Form here.
Special Dinner Draw: The Beretta PX4 Storm "Canadian Edition".
Dinner: Member and guest $69.95 each – Non Members $110.00 (includes free CSSA membership).
All You Can Eat Buffet Dinner – Roast Beef, Chicken Breast, Salmon and all the fixings.
Special room rate at the Best Western – $89 – hotel offers indoor pool, whirlpool, exercise room. (for reservations call 905-670-8180).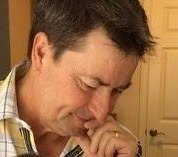 Latest posts by Joel Johannesen
(see all)