This is a stunning tweet.
Prosecutorial independence is key to our mandate. Our prosecutors must be objective, independent and dispassionate, as well as free from improper influence—including political influence. https://t.co/X8Pn2r2AIK

— Public Prosecution Service of Canada (@PPSC_SPPC) March 7, 2019
The fact that they felt the need to assert themselves in this way speaks volumes about the extent to which they feel their independence was indeed put at risk due to improper political interference. And to how they feel that confidence in our judicial system and our government institutions are indeed at risk. Just as we said.
This, thanks to Justin Trudeau and the Liberals. And liberals.
While I completely agree with the @PPSC_SPPC, it is very troubling that Justin Trudeau's actions and attempts at interference have made such a statement necessary. Justin Trudeau has endangered the rule of law in Canada and must resign. https://t.co/kzgACufQ8o

— Andrew Scheer (@AndrewScheer) March 7, 2019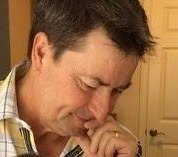 Latest posts by Joel Johannesen
(see all)