I think it's an absolutely fabulous idea that I fully support in every way— in fact they should go much further.  It helps break the mold (both kinds—the socialist and the fungi) of our current North Korean-style healthcare system.  I plan on going there next time I need good prompt health services in clean modern facilities by top-notch professionals.  (Hope you don't mind, liberals, if I spend my own money on my own healthcare that way.  I hate to admit it, but I also enjoy a good beer and occasionally some popcorn too.)
Canada's first private ER to begin service

Vancouver's False Creek Surgical Centre currently performs procedures for a fee, ranging from cosmetic plastic surgeries to joint replacement surgery and radiology.

[…] On Friday, the centre intends to also begin providing fee-based emergency services similar to those provided in small public hospitals.

False Creek spokesperson Sherry Weibe said the centre is not meant to act as an emergency room.

"We're really here … to take those patients that are described to be in the 57 per cent of patients who really shouldn't be in emergency rooms," she said.
You know it's a great idea because the leader of British Columbia's extreme leftist you've got to be kidding party, Carole James, thinks it's an outrage.
The centre has outraged B.C. NDP Leader Carole James, who has demanded the resignation of George Abbott, the province's health minister.
And George Abbott is a Liberal!  I imagine she demands I shut the hell up too, and keep my after-tax cash in my damn pockets —or better yet, let her and a future big huge Marxist government, led by her, spend it for me, as only the benevolent socialist state and its bureaucratic elites know how.  She has picked up this un-outrageous idea from her heroes in North Korea and Cuba, which are the only two places that similarly prohibit its citizens from spending their own money on their own basic healthcare.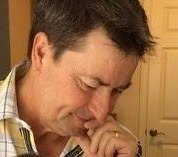 Latest posts by Joel Johannesen
(see all)