More polls betray fringe leftists like the CBC's Neil MacDonald as either an utterly out
of touch or ignorant liberal-left fundamentalists; or a blinkered leftist ideologue; or as pure left-wing political propagandists who don't hold much reverence for the notion of telling the truth or telling the whole story even as a taxpayer-paid reporter and opinionator at the taxpayer-owned and financed media outlets like the state-owned, socialism-reliant CBC —or else as something more kindly but which I'm missing completely.
Tea Party 48% Obama 44%
Monday, April 05, 2010

On major issues, 48% of voters say that the average Tea Party member is closer to their views than President Barack Obama. The latest Rasmussen Reports national telephone survey found that 44% hold the opposite view and believe the president's views are closer to their own.

Not surprisingly, Republicans overwhelmingly feel closer to the Tea Party and most Democrats say that their views are more like Obama's. Among voters not affiliated with either major political party, 50% say they're closer to the Tea Party while 38% side with the President. …

Sixty-three percent (63%) of Mainstream Americans say their views are closer to the Tea Party.

Last week, Rasmussen Reports released data showing that 47% of voters felt closer to the views of Tea Party members than to Congress. Only 26% felt closer to Congress.
It's almost like what most of the liberal media and in all the left-wing political parties say is complete BS. Huh.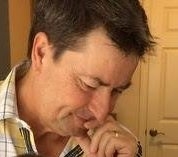 Latest posts by Joel Johannesen
(see all)