Progressives prayed (well, you know) that over time, folks would cotton onto the Obamacare nonsense. Not so much!
63% Favor Repeal of National Health Care Plan
Monday, May 24, 2010

Support for repeal of the new national health care plan has jumped to its highest level ever. A new Rasmussen Reports national telephone survey finds that 63% of U.S. voters now favor repeal of the plan passed by congressional Democrats and signed into law by President Obama in March.

Prior to today, weekly polling had shown support for repeal ranging from 54% to 58%.

Currently, just 32% oppose repeal.
At the same time, Rasmussen's latest tracking says President Obama's approval ratings are near his lowest ever, back in historic low territory for any U.S. President.
Just letting you know because you'd never know these things if all you watched was the CBC or any other liberalvision in Canada; or all you read were the usual liberal media in Canada.
RELATED CAUSATION:
Obama's Nominee to Run Medicare: 'Please Don't Put Your Faith in Market Forces'
(CNSNews.com) – Dr. Donald Berwick, nominated by President Barack Obama to head the Centers for Medicare and Medicaid Services, published an article in the British Medical Journal, advising leaders of Britain's socialized health care system: "Please don't put your faith in market forces." The article, published in the July 26, 2008 issue of the BMJ, compared the U.S. health care system unfavorably to the British system, which Berwick said he was "romantic about."

… In the speech, Berwick said that the health care choices made by "leaders" will be better than the choices that individuals make for themselves.

"I cannot believe that the individual health care consumer can enforce through choice the proper configurations of a system as massive and complex as health care. That is for leaders to do," Berwick said.
This is reminiscent of the Canadian genius Liberal Party "strategist" and mouthpiece Scott Reid (as seen at left in the act) and his liberal-left-progressive — actually, isn't this communist? — verbal cat-out-of-the-bag moment on his state-owned CBC, when he revealed what we already knew: that Liberals were (and still are!) freaked out about Canadians keeping their own money instead of it being taxed away by government know-it-alls like him and his sacred liberal-left government, because they would simply spend it on "beer and popcorn", instead of their own children and families.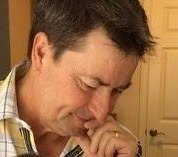 Latest posts by Joel Johannesen
(see all)