More on the liberal media being totally hypocritical and agenda-driven Obama suck ups: Bash the crap out of President Bush for playing golf (and then quitting the game); but then laud President Obama for doing it more.
Media Cheer Obama's Golf Outings; Criticized Republicans' Trips to Course

(CNSNews.com) – President Barack Obama has gone to the golf course at least 11 times since he took the oath of office a little more than six months ago—three rounds were played during the late January, 12-day holiday Obama took with his family in Hawaii; one at Andrews Air Force Base; and seven at Ft. Belvoir Golf Course, including a round on Sunday, Father's Day, with Vice President Joe Biden.

[…]

The Washington Post on June 9, 2009, in an article with the headline "Just the Sport for A Leader Most Driven."

"What's the deal? Why golf?" Post staff writer Richard Leiby wrote. "The attraction seems to be simple. It's a great escape; the game demands such attention that nothing else matters. It's time spent with friends, an unhurried afternoon in loose clothing (shorts seem to be Obama's preference)."

Leiby continued, "To some, Obama's frequent outings reflect a cool self-confidence."

[…]

In August 2003, Bush said he decided to stop playing golf to show his respect for the men and women serving in Iraq and Afghanistan and their families.

[…]

Bush was [then] criticized for giving up golf, including by presidential historian Robert Dallek who was quoted in a May 14, 2008 article in The Washington Post.

Dallek said Bush's remarks about Iraq "speak to his shallowness." Dallek added: "That's his idea of sacrifice, to give up golf?"
Meanwhile, today, the Canadian news media is excitedly covering the story of a Conservative MLA in Alberta saying something un-liberal and un-politically-correct and un-equal about women; while last night the same networks presented fabulous shows like "Two and a Half Men" —the story of three total morons, two of whom are terrible fathers and failed husbands, who are all cast as totally typical males who are beyond stupid and callous and who fart and drink beer all day and screw women out of their dignity.
On par with their total hypocrisy.
FORE!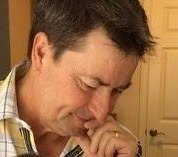 Latest posts by Joel Johannesen
(see all)